Quality Inspection Software
Reimagine Your Quality Inspections
Anvl Quality Inspections help you standardize inspections with real-time guidance, data capture and in-the-moment alerts of nonconformance.
Why wait for the data to be tabulated or analyzed?
Real-time data capture and a live dashboard provide immediate insights into inspections. Captured data includes rich elements such as photos, photo annotations, voice-to-text for ease of data capture and guided steps to ensure standards are followed and guesswork is eliminated.
Notifications, alerts and messaging allow for action in-the-moment to triage and address issues.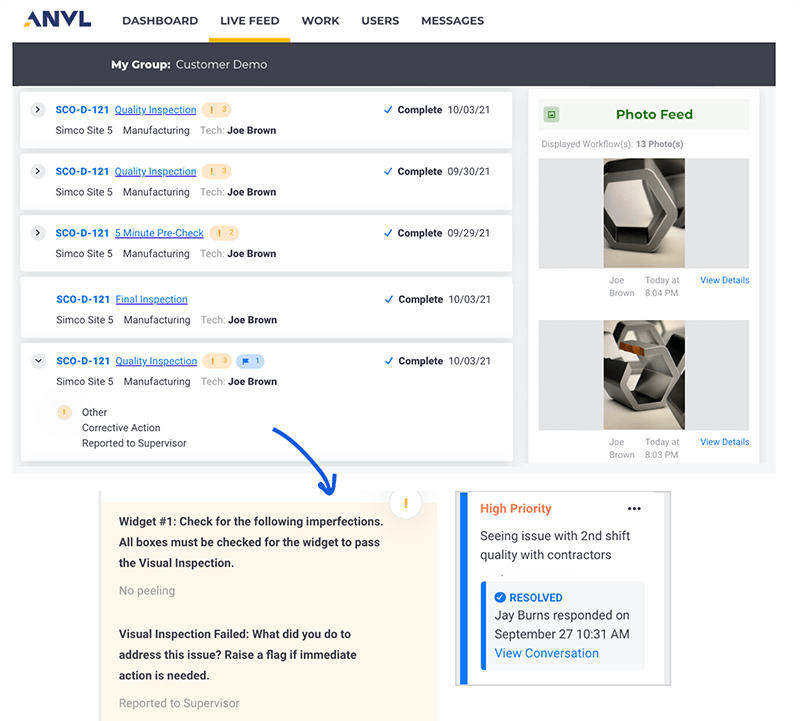 To see if Anvl Quality Inspections are right for you, ask yourself these questions:
Do you know what the actual issues are?
Quality inspections in Anvl support identification of issues in-the-moment and alerts of nonconformance in real-time.
Anvl is flexible and can be tailored for a broad set of inspection processes: from visual inspections, to measurement checks with photo documentation, and completion of failure documentation through guided steps that capture the data needed and advance inspectors to the next step.
Triggered workflows allow smooth transition between inspection types to ensure compliance and standardization of inspection methods.
In-the-moment prompts can flag issues for further investigation or a stop work notification can be initiated with Anvl's digital andon cord.
Anytime remote viewing with configurable alerts and notifications keeps leaders informed of issues as they occur by viewing in your email inbox, smartphone, or watch. Drill-down into data captured, evaluate issues and send responses to stay on top of work.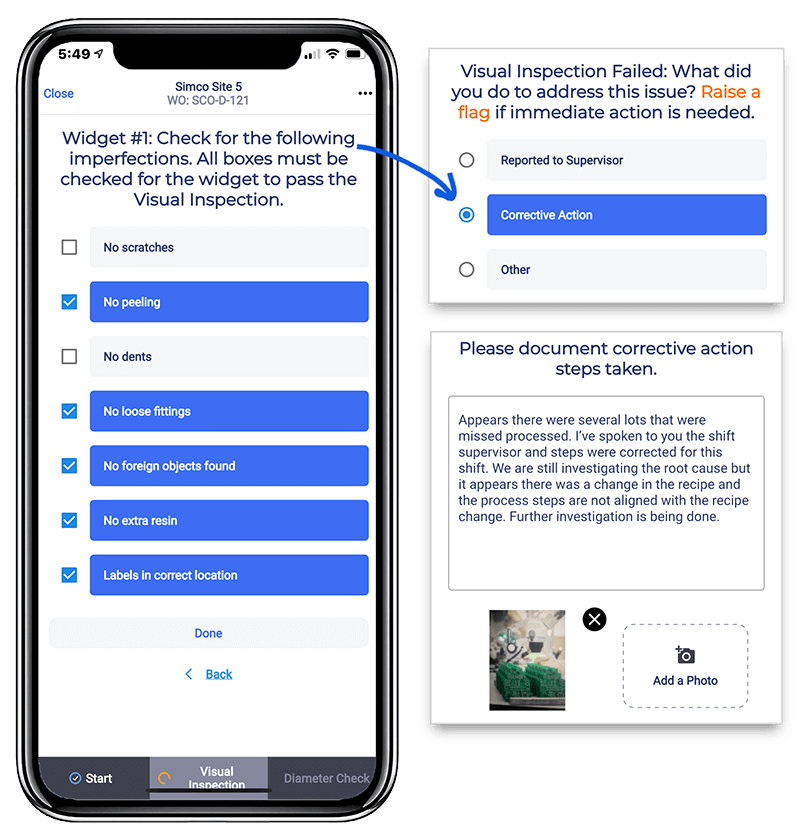 How do you evaluate the trends uncovered in your inspection data?
In addition to covering the fundamentals such as tracking nonconformances over time and identifying core issues, Anvl can be tailored to uncover trends in any data element captured – to understand what's happening and where to focus.
Inspection trends help narrow in on needed improvements including for processes — Where do answers never deviate? What are the patterns? Where do failures always occur?
Real-time insights enable real-time action – you don't wait weeks or months for data analytics and number crunching – you can make adjustments on the same day issues are uncovered.
Learn immediately from completed inspections– What are the recurring issues? What's happening by shift? By role? And across divisions?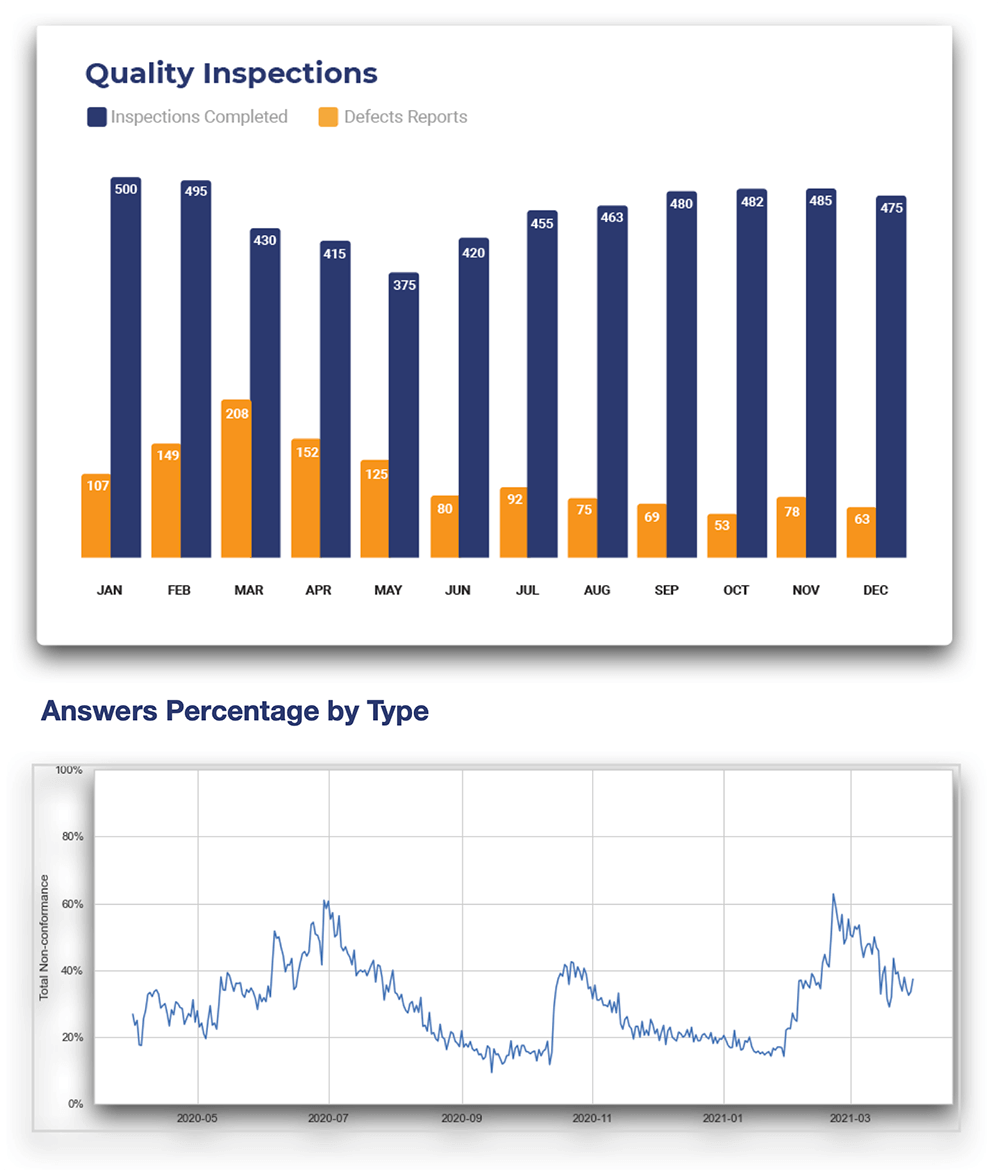 How do you calibrate your inspection program?
Highly successful inspection programs include process evaluations to understand overall process health and what's effective and where improvements are needed.
Anvl helps uncovers problematic areas that need calibration, such as pencil-whipping, trends and discrepancies in answers.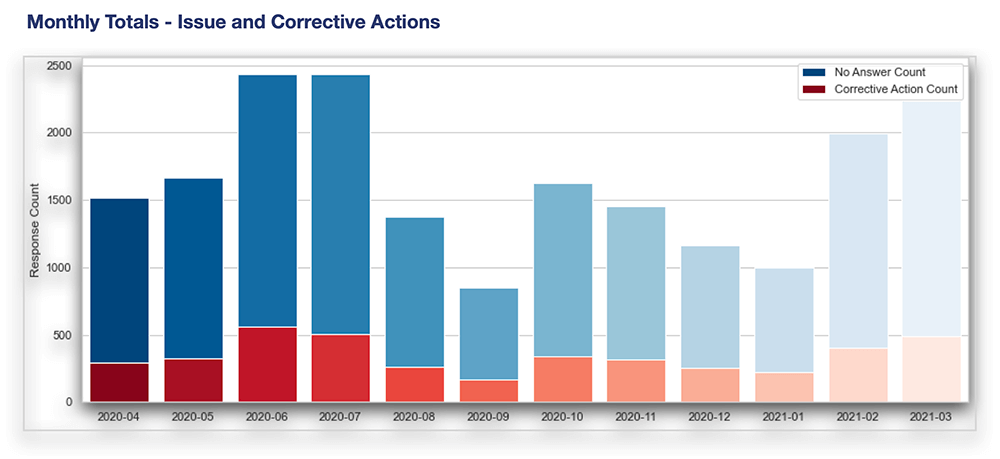 Ready to get started with Anvl?
Anvl can dive deeper into information about trends that are automatically captured from the floor. Drive continuous improvements in your business with one platform that will provide the data-driven insights that matter most of all.