Helping You Address COVID-19
Worker guidance, data capture, and real time insights to support your return to safe work.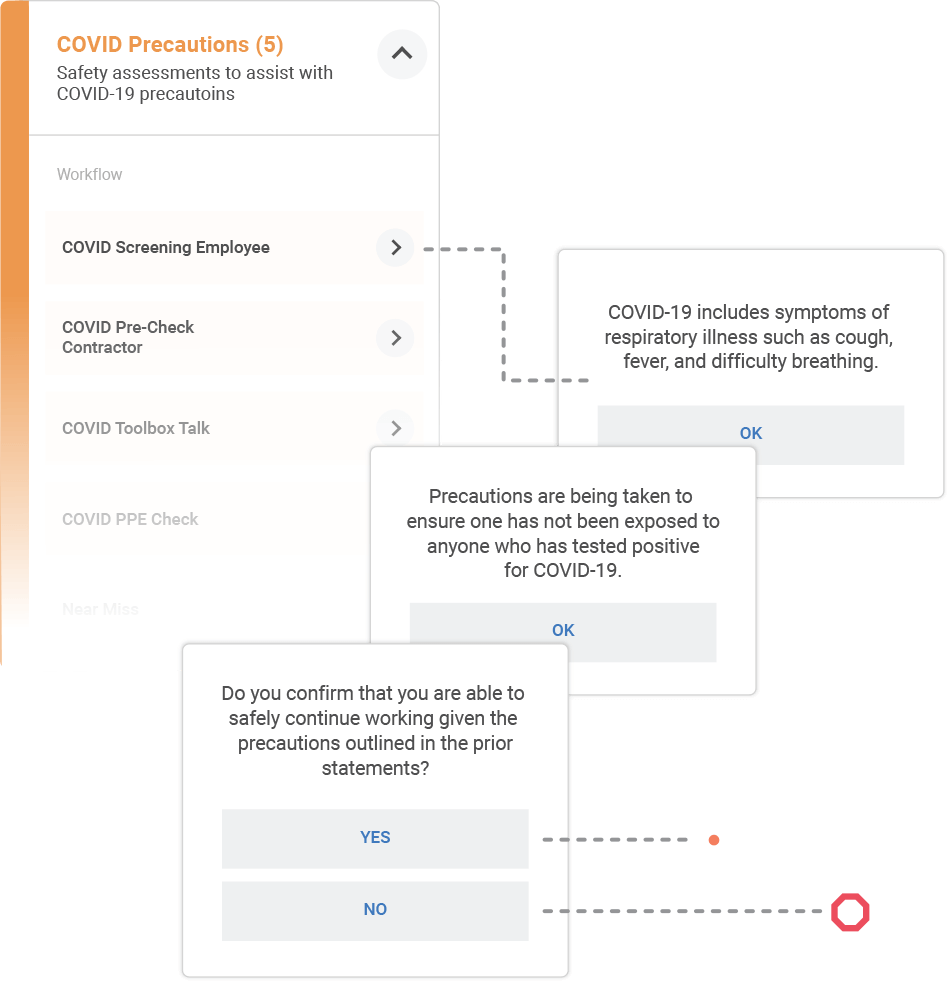 COVID Workflow Templates
We have pre-configured COVID-19 workflow templates ready for use to support your current and evolving safety protocols for risk and crisis management. Protect your team members with risk assessment workflows for any outside contractors coming to work at your facility and provide clear guidance through the new hazards workers encounter.
Available templates include:
Pre-check for Contractors
Employee Screening
PPE Check
Near Miss
ToolBox Talk
Training
Add COVID safety protocols to Job Safety Assessment, Job Hazard Assessments, Audits, Observations and more.
Need a different template? Just let us know.
Data Capture and Engagement
Anvl Workflow Templates are preconfigured step by step workflows to get you jump started for data capture and worker engagement.
Templates can be tailored to suit your needs to customize wording, require photographs, include rich content, add multi-select lists, pick lists and embed procedures, capture commentary and more.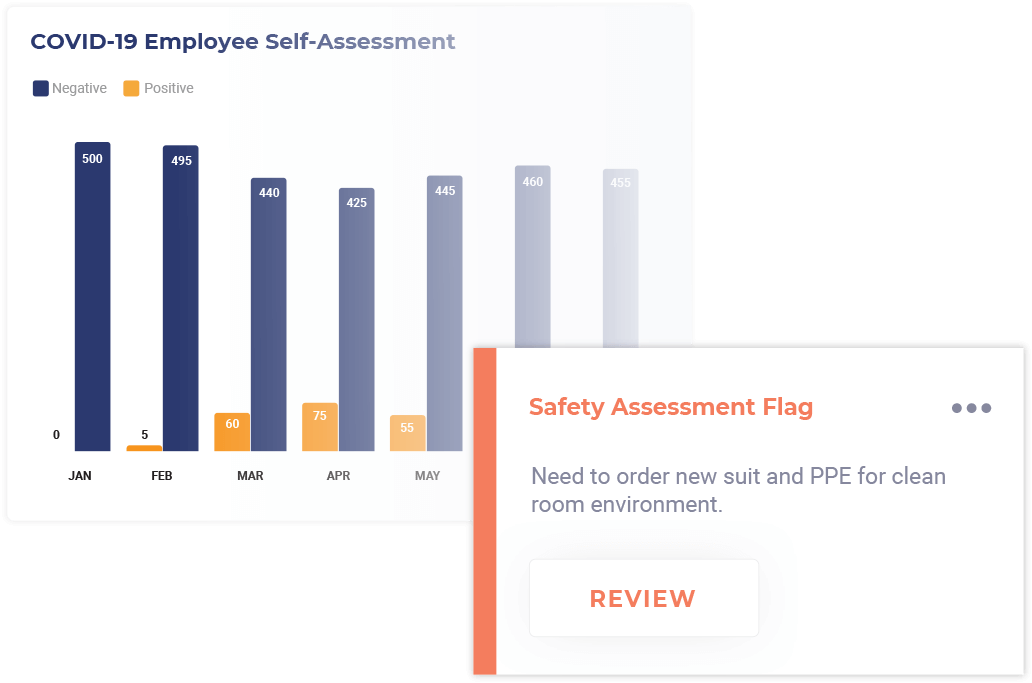 What is an Anvl workflow?
Anvl's safety software and smart digital workflows isolate information in an easy to read format for users, removing the temptation to skim ahead and pencil whip forms.
Every answer to every question is tracked, including changes in answers, allowing for comprehensive tracking and identification of risk areas. Behind the scenes Anvl's intelligent platform applies your business rules to the workflow which provides a guided experience for the user based on natural language processing and data analysis.
Smart rules in the workflow provide a dynamic decision process to guide the user through the process in a preconfigured way.
Do you want a workflow to stop on a negative answer and ask the worker to call a supervisor, or trigger the user to take a photo or trigger an SMS alert – yes we can do that and more in Anvl.
Supporting Your COVID-19 Response

 Add guidance for workers, live data capture, and insights to support safe work.