Quality and Compliance Software

Capture Quality Defects in Real-Time.
One solution to boost operational efficiency and increase productivity. Put the solution in the hands of Connected Workers. It's time to go beyond paper and spreadsheets and move your business forward with fully digital processes.
Ensure process compliance, in one mobile app.
Equip your workers with the easy-to-use Anvl Workforce mobile app.
Achieve quality standards.
Manage process, procedure, and responsibilities from a single dashboard.
Discover issues earlier.
Data collection and audit trail from frontline workers in real-time.
Remote supervision.
Deliver guidance and point-in-time training to workers and suppliers.
Know what the real issues are
Provide real-time guidance and in-the-moment alerts of nonconformance to leaders to your inbox, smartphone, or watch.
Auditors receive real-time guidance to document the reaction plan if a nonconformance is identified. Issues that can't be resolved in-the-moment can prompt auditors for corrective actions or initiate a stop work notification with Anvl's digital andon cord.
Drill-down into data captured, assess issues and send responses to keep operations running smoothly.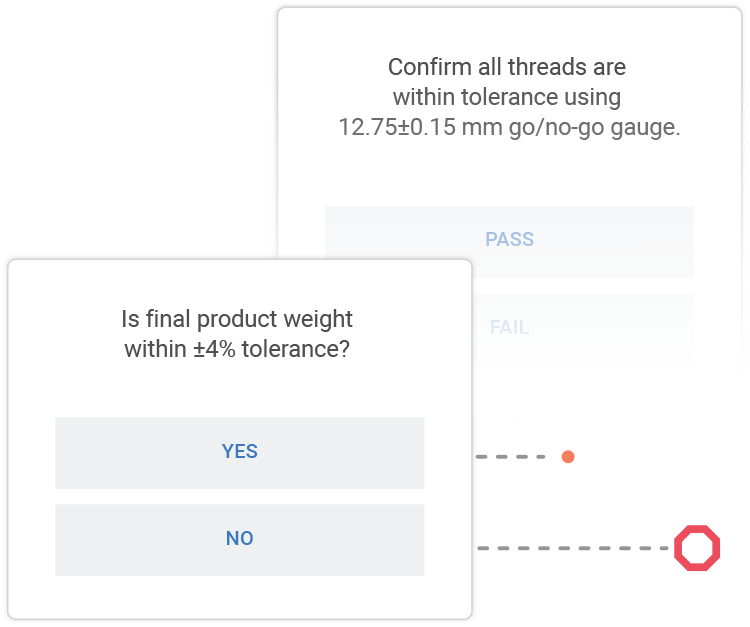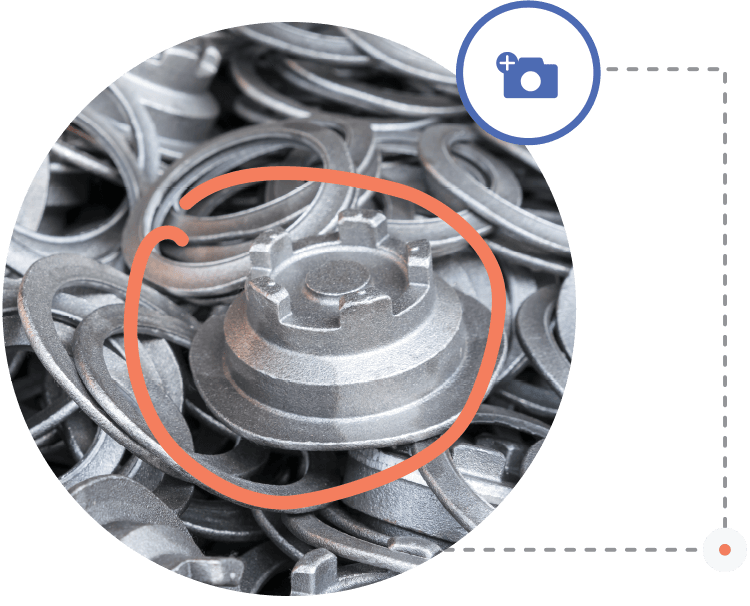 Identify trends in your quality data
Anvl provides data collection and audit trails from frontline workers in real-time. Anvl can be tailored to uncover trends in any data element captured – to understand what's happening and where to focus. This can be impossible to do with with paper and spreadsheets.
Don't wait for your data to be tabulated or analyzed. With Anvl, you don't wait weeks or months for data analytics and number crunching – you can make adjustments on the same day issues are uncovered.
Learn immediately from completed audits – What are the recurring issues? What's happening by shift? By role? And across divisions?
90%+ Anvl User Engagement
Continuously improve your processes
Drive continuous improvement with an understanding of trends and issues. Highly successful audit programs include process evaluations to understand overall process health and what's effective and where improvements are needed.
Anvl helps uncovers problematic areas that need calibration, such as pencil-whipping by auditors, trends and discrepancies in answers. Understand current status and longterm patterns with both analytics access and expert insights from the Anvl team.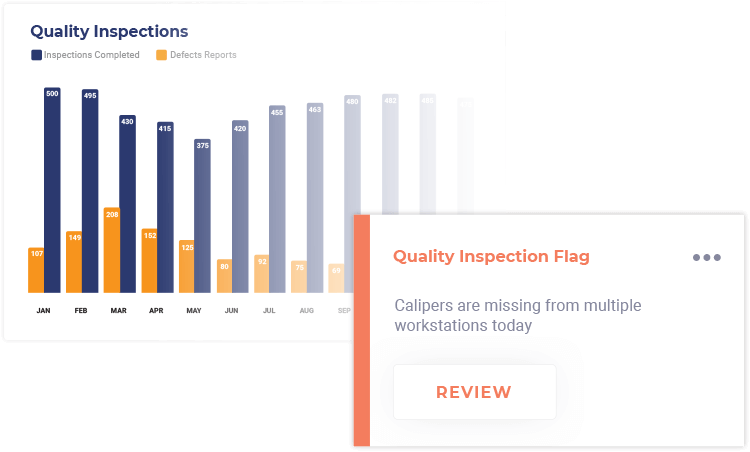 Finally, an app designed especially for the needs of quality managers.
Engaging workers and identifying issues are just the beginning—quality managers understand it's not about collecting the data, it's about what you do with it.
Identify risks in real-time
Connect frontline workers and supervisors in a single platform
Report issues before the near miss
Digitize your processes
Resolve issues faster with in-app messaging 
Monitor data from your Anvl Insights View dashboard
Over 18 Million Data Points Tracked by Leading Global Companies
Check out quality solutions from Anvl
Why choose Anvl?
Let's take a closer look.
Latest Resources and News