Anvl Safety Software
Protect Your People.
Protect Your Business.
Anvl helps companies identify risk and reshape culture.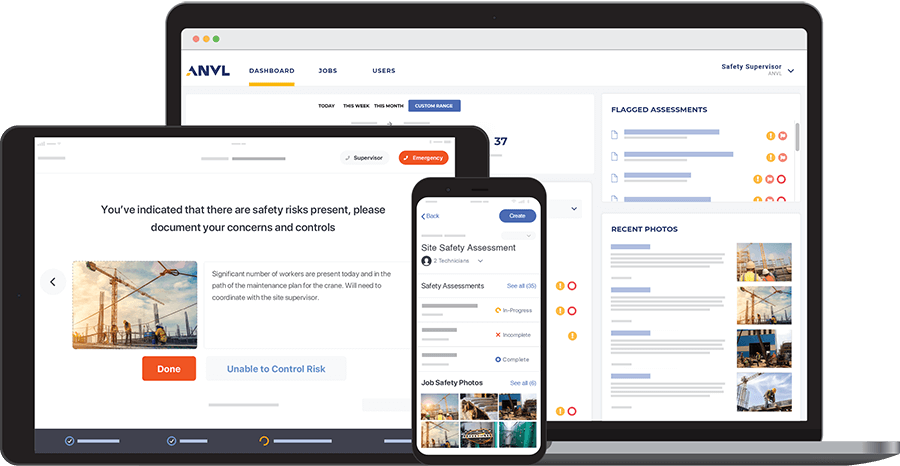 VERDANTIX REPORT FEATURING ANVL
Market Overview: The Evolving Universe Of EHS Mobile Apps

"Anvl actually forces our team to think about safety. Step by step. And when you think about safety, you're naturally going to be more safe."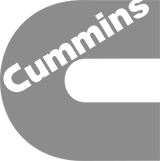 "Anvl is a part of our daily routine for every job an employee goes on… We work in a tough environment. This product allows us to understand the scenarios they're put in and what we can provide them to do it safely."
Engage frontline workers and organically drive culture changes with Anvl's mobile workforce safety application.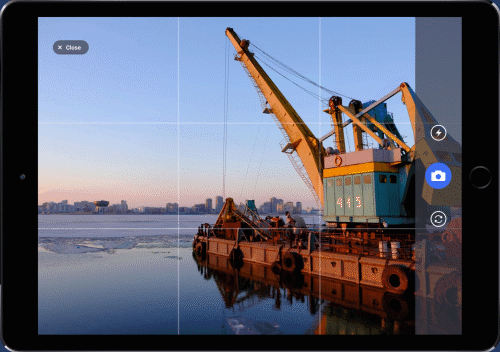 2,500,000+
Data Points Gathered
145,000+
Photos Collected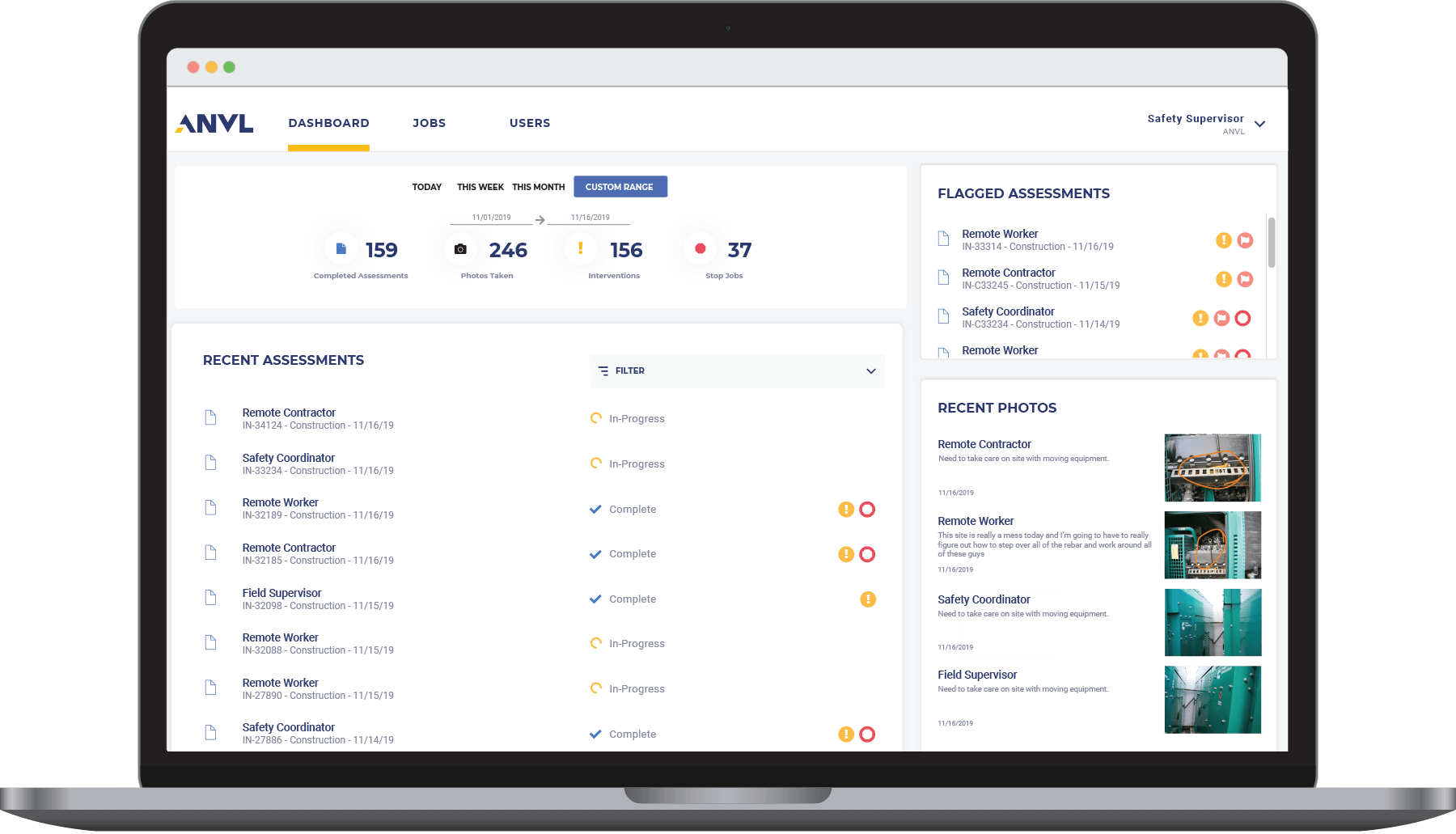 Manage Risk with Actionable Data
See more centrally so you can do more live. Use the supervisor dashboard to learn, coach, and improve your workforce safety objectives.
Latest Resources and News
Get your free trial of Anvl started.