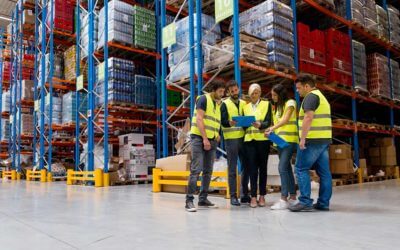 Safety Culture Defined What is Safety Culture? As many businesses still operate with processes and procedures that are largely reactive in nature, an incident or injury may serve as the first indicator of a poor safety culture. While it may not be possible to predict...
read more
Watch the video on Inside Indiana Business Anvl, a spin-off of Indianapolis-based venture studio High Alpha, has completed a $2 million seed round of funding and is expanding again. Founder and CEO Robin Fleming has more on plans to create dozens of jobs.
read more
FISHERS, Ind. (July 31, 2019) – Anvl, a workforce-first safety software company, announced plans today to scale up its operations in central Indiana. The company's growth plans include creating up to 41 new, high-wage jobs in Fishers by the end of 2022. "With a...
read more