Connected Worker Software
Streamline Operational Processes
One solution to boost operational efficiency and increase productivity. Put the solution in the hands of Connected Workers. It's time to go beyond paper and spreadsheets and move your business forward with fully digital processes.
All operational processes, in one mobile app.
Equip your workers with the easy-to-use Anvl Workforce mobile app.
All together now.
Anvl puts all of your checklists, permits, reports, and more in one place.
Easy to use.
A guided, digital experience that engages and supports workers.
The efficiency boost you need.
One platform that is rooted in efficiency and driven by data capture.
Align Operational Processes in One App
No need to support multiple sheets of paper or applications. Anvl's team of experts help you transform all of your processes, procedures, checklists, and more in a single easy-to-use app.
Equip your workers with a guided, digital experience that they will actually use. With over 90% user engagement, Anvl is an app that supports workers in real-time.
Working in remote or offline conditions? Anvl has remote and offline capabilities, so you can complete your work anywhere, anytime.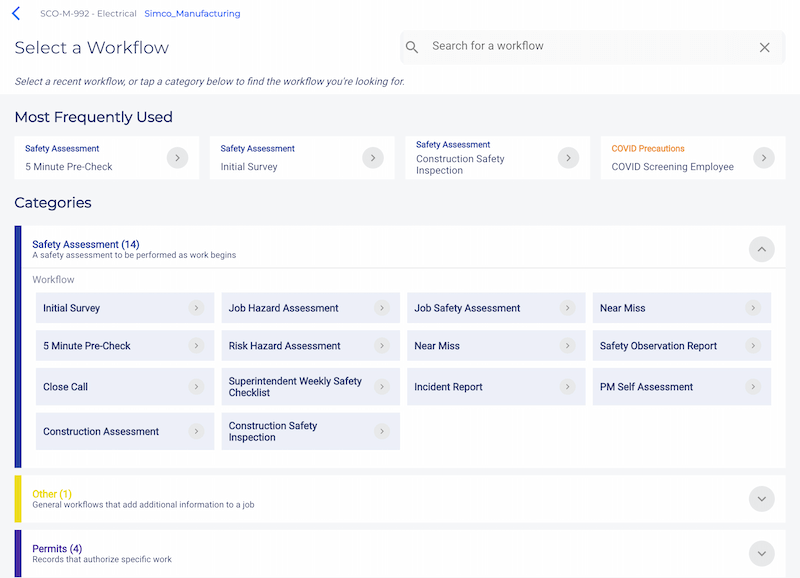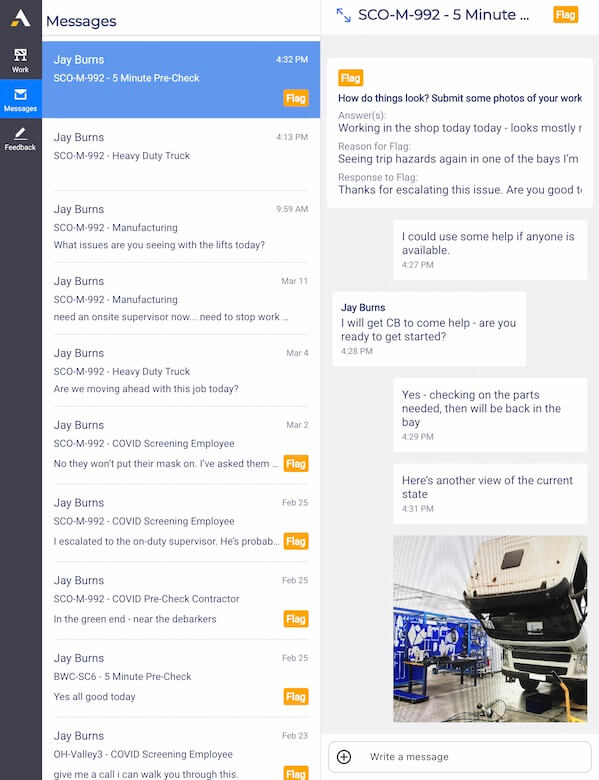 Uncover Issues at the Earliest Point Possible
Surfaces issues in real-time and create actionable solutions to reduce product defects, safety concerns, and process disruption.
Maintain communication with your frontline by responding to flags and workflows to resolve issues more efficiently and effectively. With Anvl's In-App Messaging capabilities, leaders can keep two-way communication with workers in the direct context of the workflows they complete.
Anvl's Live Feed Dashboard provides visibility and clarity across all areas of operation, so leaders can engage with what matters most.
Detect & Capture Critical Insights.
Real-time issues can be viewed in a live feed or sent out through configurable alerts and notifications to your inbox, smartphone, or watch.
Data is complied over time in a single platform that identifies key leading indicators. Analyze trends across areas of operation with our tailored reporting features.
With the ability to analyze trends, you will be able to drive agile continuous improvements and identify key insights. This ultimately leads to a significant difference to cost containment, cost reduction, and improvements in productivity.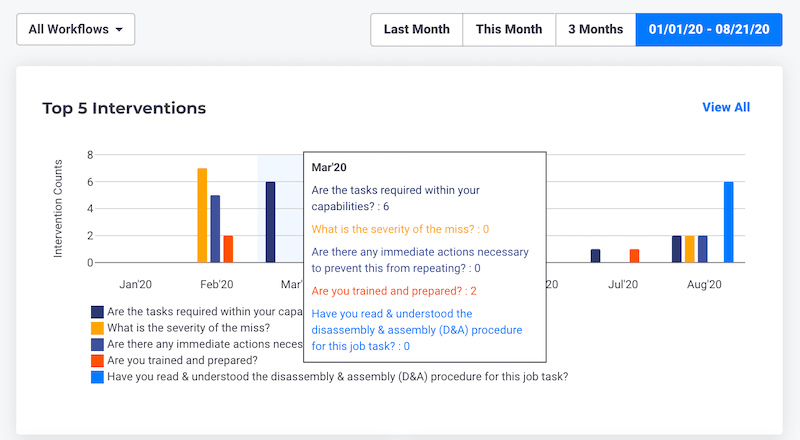 Finally, an app designed especially for the needs of operations managers.
Clarity and visibility is just the beginning—operations managers understand it's not about collecting the data, it's about what you do with it.
Identify risks in real-time
Connect frontline workers and supervisors in a single platform
Report issues before the near miss
Digitize your processes
Resolve issues faster with in-app messaging 
Monitor data from your Anvl Insights View dashboard
Over 18 Million Data Points Tracked by Leading Global Companies
Check out operations solutions from Anvl
Why choose Anvl?
Let's take a closer look.
Latest Resources and News