Layered Process Audit Software
Ensure Quality at Every Step
Modern Quality Software – Custom to Your Unique Business
Reduce Scrap & Containment Costs
Drive Continuous Improvement
Deploy in Days, Maintain in Minutes
Rapidly deploy audits across all of your sites using Anvl's mobile app.
Increase efficiency and accuracy with QR & barcode scanning, photo capture, voice-to-text, and more.
Achieve ESG goals by eliminating paperwork for good.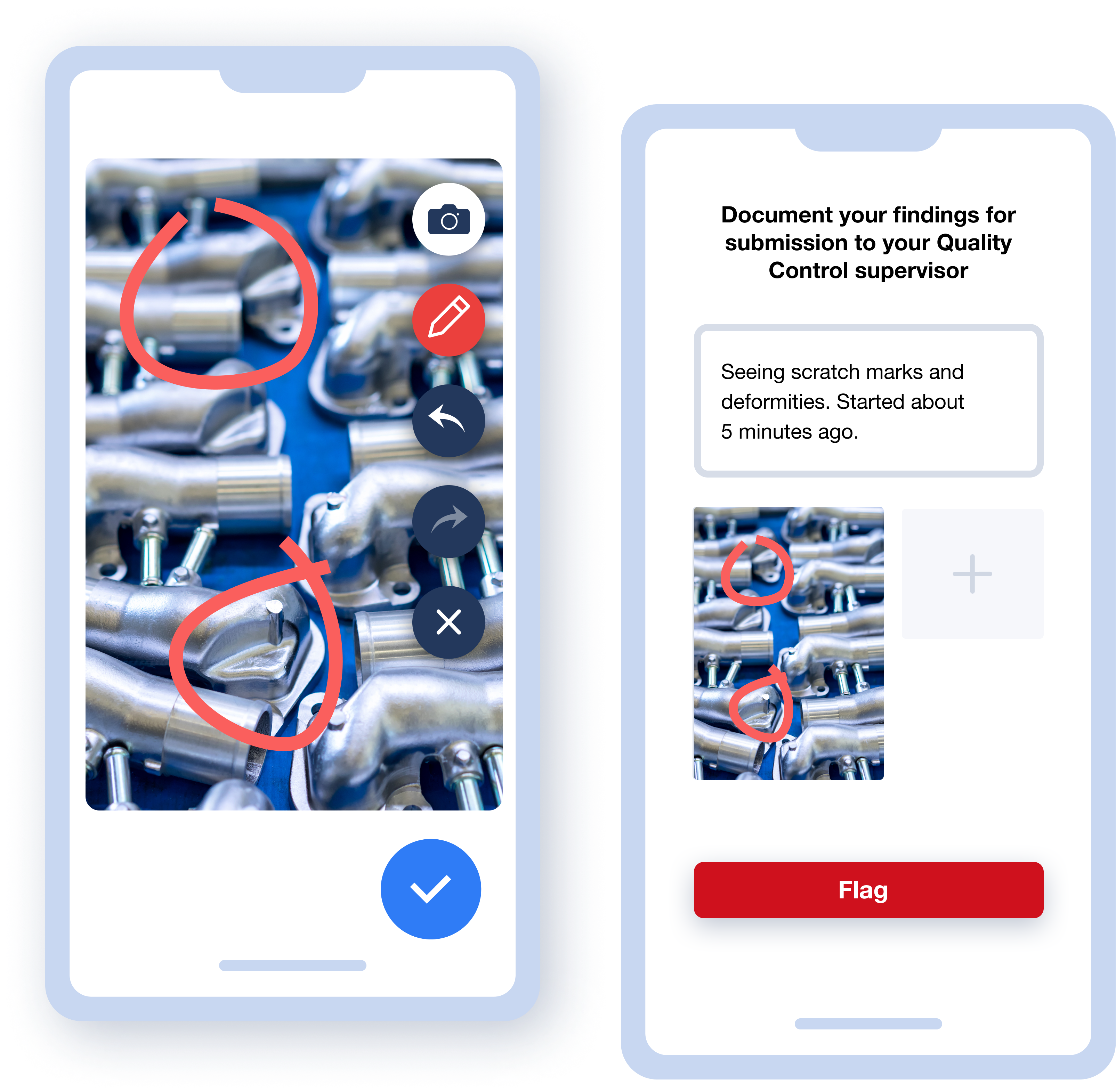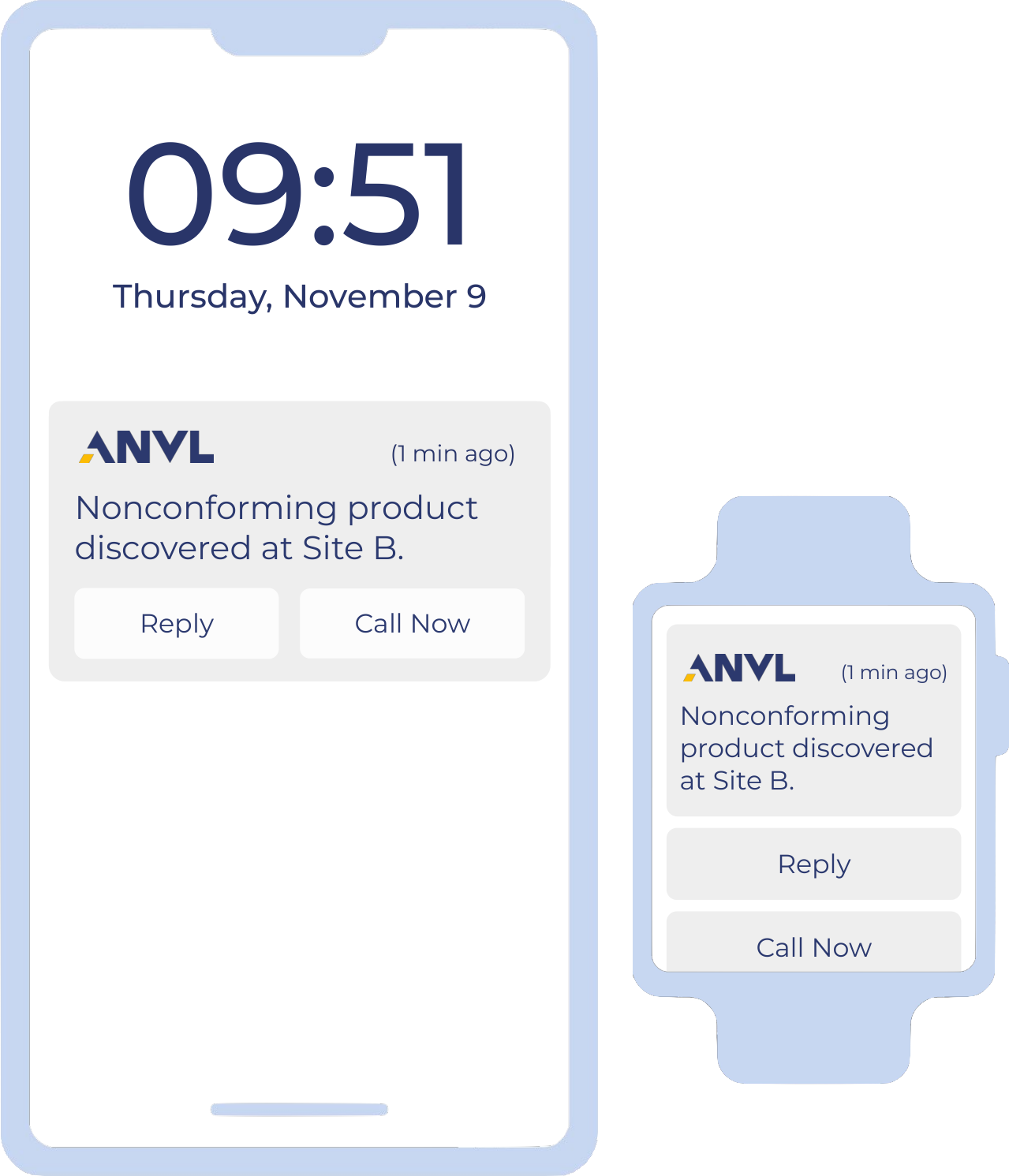 Expose Errors in Real-Time
Notify supervisors the moment products are outside of specified criteria (or nearing it).
Contain errors by automatically prompting workers to stop production, call their supervisor, or just provide more information.
Provide corrective action with in-app messaging, report sharing, and more.
Drive Continuous Improvement
Easily reveal insights and trends with robust reporting and dashboards.
Rollout process improvements across the organization in minutes.
Provide hyper-targeted training and coaching.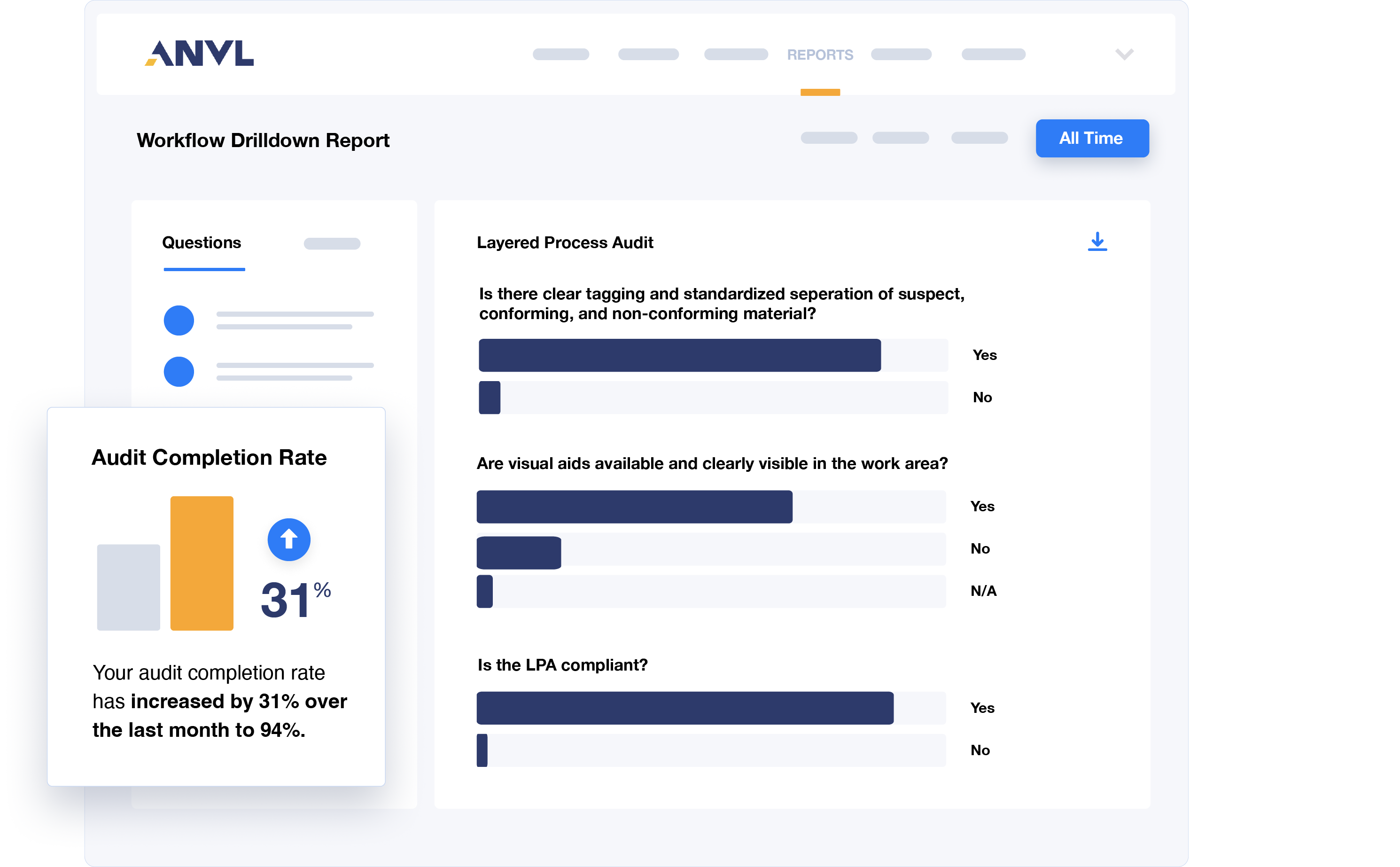 "Anvl is an easy application to use, forces interaction, and provides more capabilities for driving improvement with our LPA data."
Quality Containment Engineer
Mobile Auditing
Easily complete audits using Anvl's cloud-based mobile app – even when internet is not available.
QR Codes &
Machine Barcodes
Launch audits and automatically fill in work details from a QR code or machine barcode.
Nonconformance Alerts
Automatically receive SMS alerts the moment products are outside of specified criteria (or nearing it).
eSignatures
Provide proof of completion and acceptance with eSignatures. Simply use your device's touchscreen to sign completed audits.
Automated
Corrective Action
Use logic to trigger required actions, reference materials, stop production, or just request more information.
Data Analytics
Anvl's robust reporting and dashboards make it easy to quickly pinpoint issues, identify trends, and drive continuous improvement.
Ensure Quality at Every Step with Anvl.