Reimagine Your Lockout-Tagouts
One Platform to capture critical safety data.
Anvl's LOTO workflow capabilities take traditional safety standards to the next level.
Why wait for the data to be tabulated or analyzed?
LOTO is one of the top 10 most frequently cited standards following inspections of worksites by OSHA. Companies that fail to recognize and control machine hazards face regulatory fines and risk the occurrence of serious and costly machine-related accidents.
Proper, easy-to-follow LOTO procedures can save lives, give employees a sense of security, boost morale and help every employee get home safely. One of the best ways to create or update these procedures is through mobile connected worker solutions like Anvl.
Anvl engages users in real-time to capture critical data and provide reports that highlight what matters most. Improve and stwandardize your LOTO process with Anvl's automated data collection in order to identify continuous improvements for safety.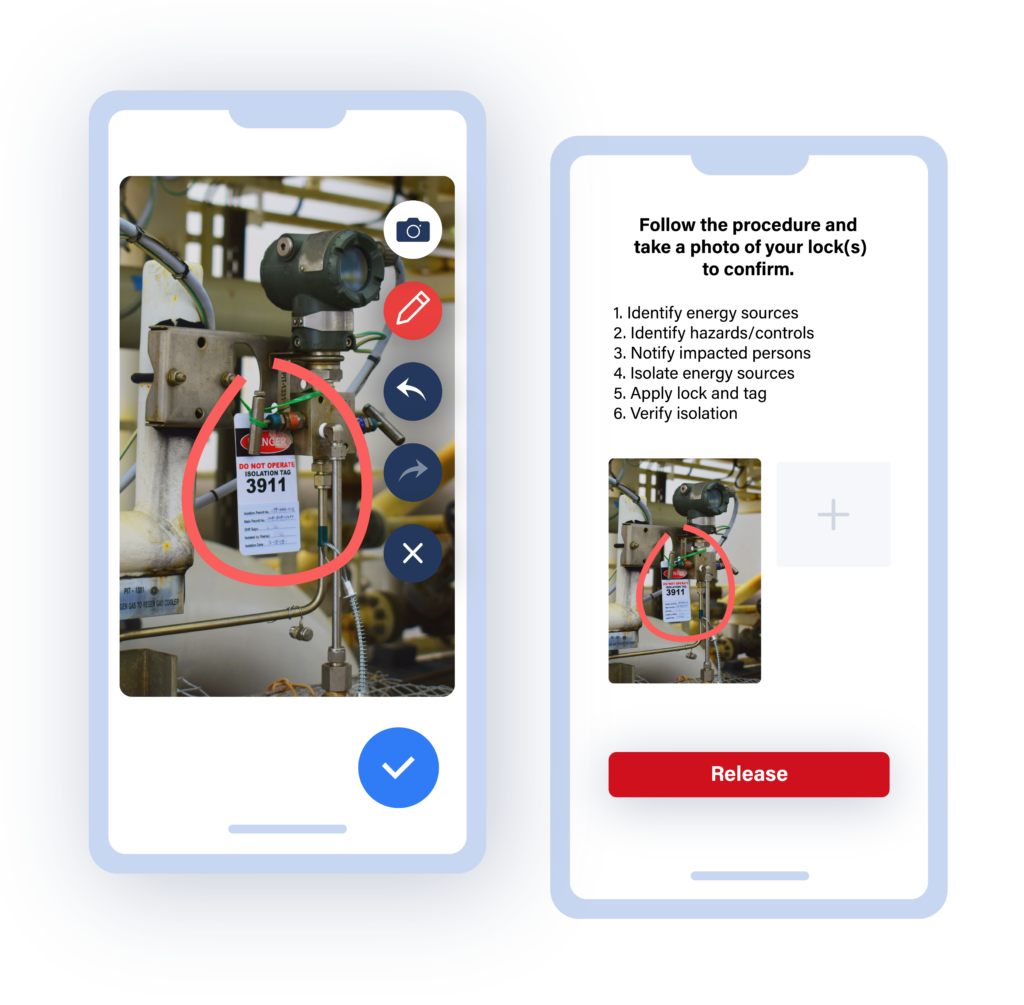 To see if Anvl LOTO workflows are right for you, ask yourself these questions:
How do your workers communicate safety issues?
Because of the critical role LOTO procedures play within a company to protect lives and property, these safety systems require reliability and great communication. Anvl's dynamic workflows enable rich data capture that includes real-time photos, voice-to-text, and follow up questions to get to the core of the issue.
For workers, it provides accountability which helps encourage them to not take a wrong step or cut a corner in the process which ultimately can lead to company fatalities or injuries. Also, if they are in an environment and an issue arises, they can trigger a problem and document it with photos before and during.
The Anvl mobile app is easy-to-use, and training only takes less than an hour, meaning users will be able to collect impactful, meaningful data immediately.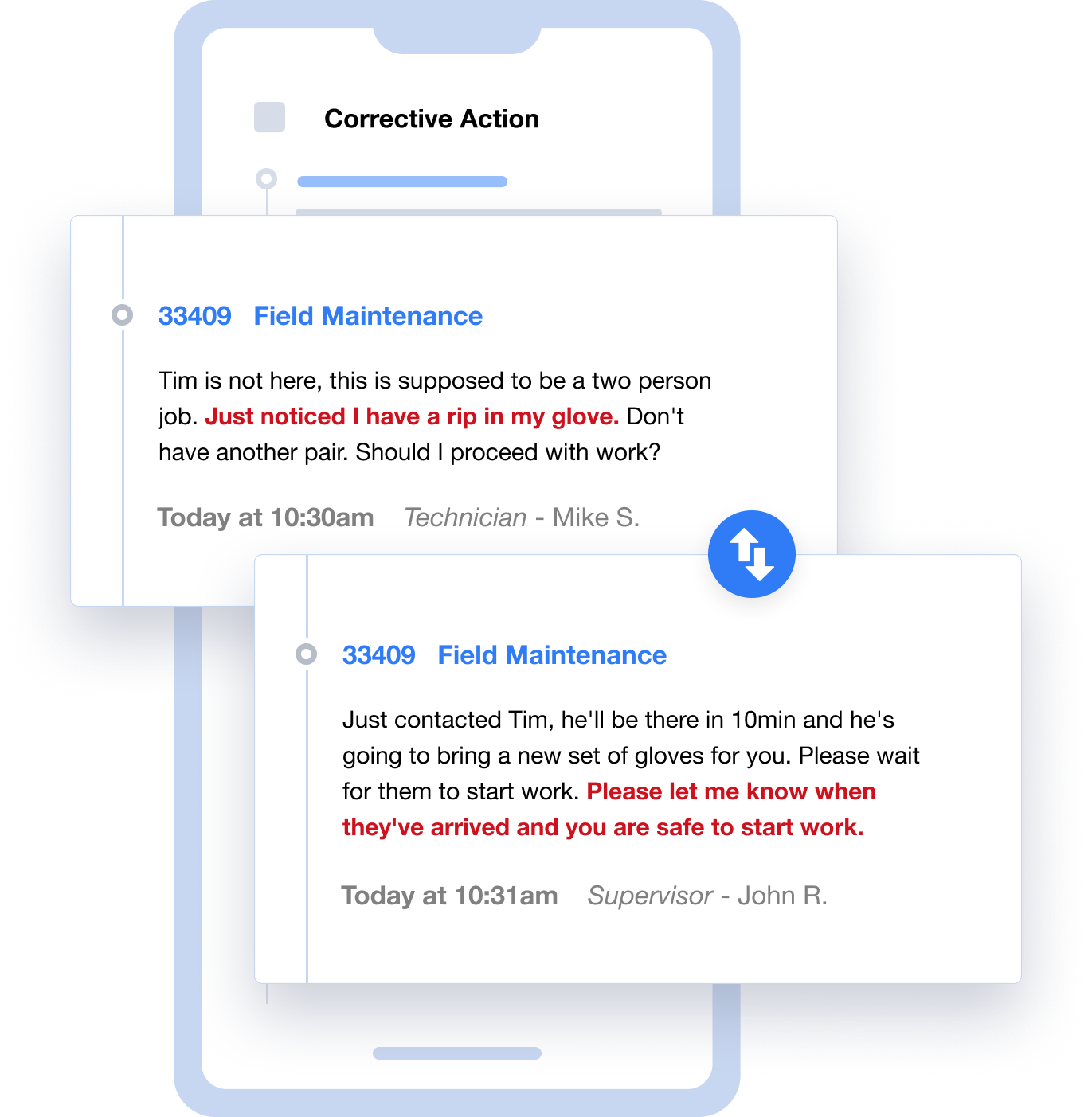 Do you spend more time manually collecting data, or putting that data into action?
As opposed to data that is trapped on paper or electronic forms that are not analyzed in real-time, data that is unlocked with easy-to-use technology provides leading indicators to support continuous improvement. 
Leaders can view data in real-time on a mobile-friendly dashboard to identify issues and address them in-the-moment. Actionable reports allow you to identify trends happening in your LOTO data.
We provide actionable data and valuable insights that you have never had before. Anvl workflows capture information for LOTOs by types of information such as by site, division, severity level, and more — giving you insight into the real issues captured by your workers.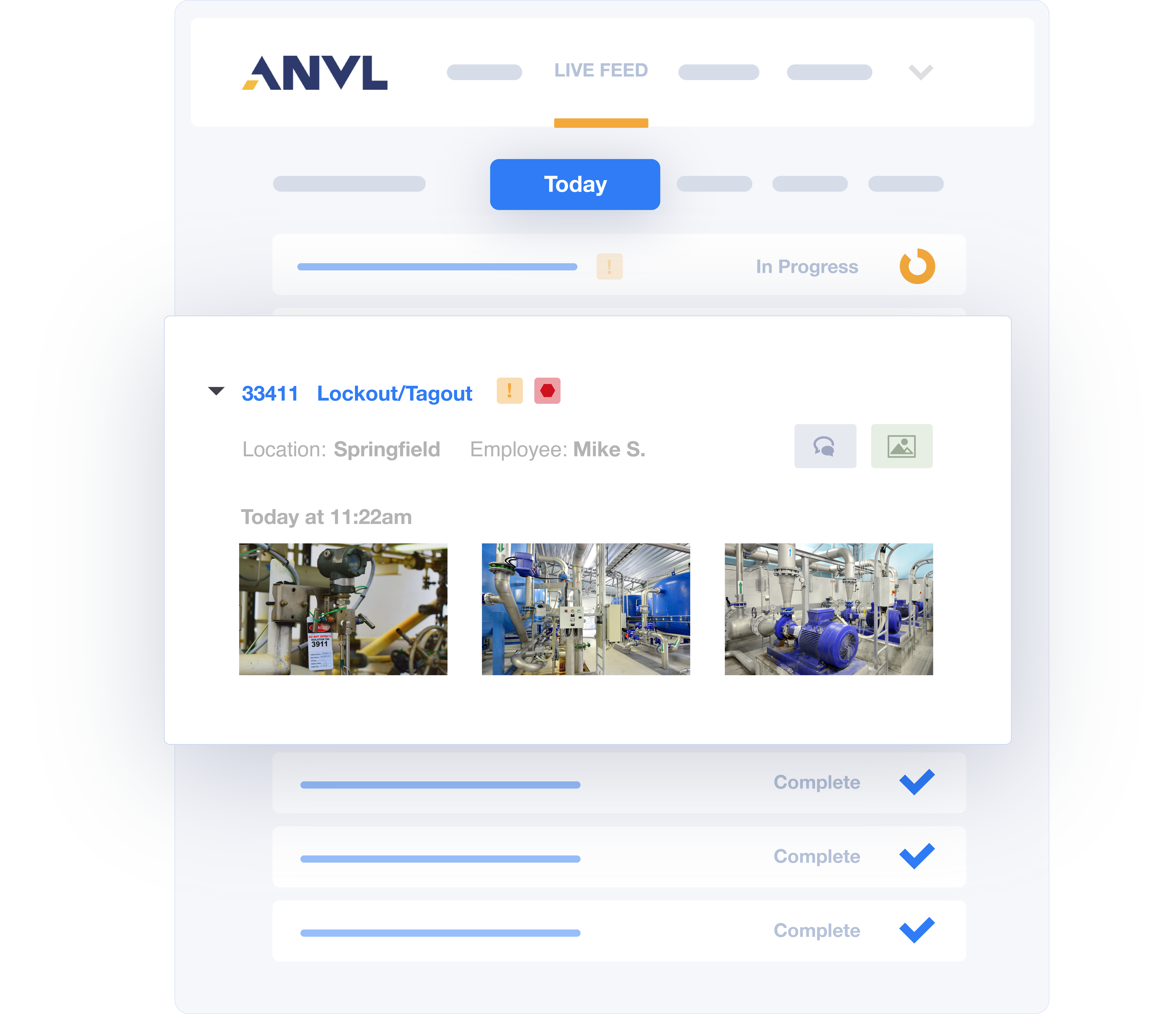 How do you standardize and improve your LOTO process?
LOTO data presents training opportunities or may uncover a misunderstanding of company safety policies. Are you seeing recurring trends or steps missed by your workers?
The right tools lead to increased engagement, ultimately allowing companies to unlock data to find out what's happening in real-time, identify gaps with the team performing this procedure, and act quickly on the information. With Anvl, safety training doesn't stop after onboarding. Ongoing training and engagement is an added benefit of our mobile Connected Worker Solution — promoting time and cost savings.
Safety improvements are centered around learning and improving. If you're spending most of your time entering data, the opportunity to observe trends is lost. Uncover critical insights and add structure and dimension to the data you capture so you can really learn from it.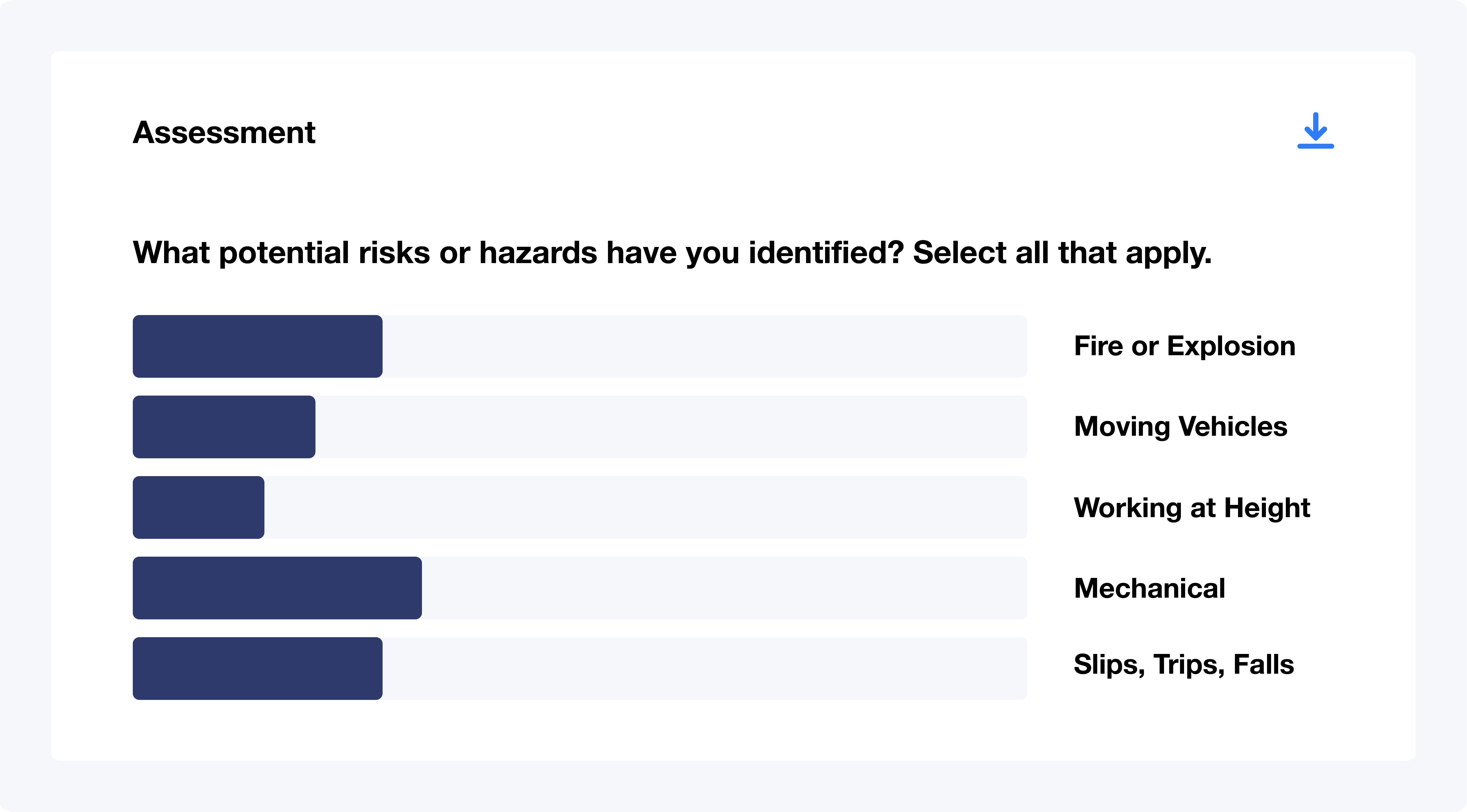 Ready to get started with Anvl?
Anvl can dive deeper into information about trends that are automatically captured from the floor. Drive continuous improvements in your business with one platform that will provide the data-driven insights that matter most of all.
Interested in more Safety content from Anvl?
Our connected safety features give your team the confidence to perform their tasks with reduced risk and increased peace of mind.
Our connected safety features give your team the confidence to perform their tasks with reduced risk and increased peace of mind.