Safety and Compliance Software

Capture Safety Risks in Real-Time.
Put the solution in the hands of Connected Workers. It's time to go beyond paper and spreadsheets and move your business forward with fully digital processes.
Manage Safety in real-time, all in one mobile app.
Equip your workers with the easy-to-use Anvl Workforce mobile app.
Eliminate paperwork.
Anvl lets you ditch paper, so you save time and identify insights at the earliest point possible.
Easy to use.
Anvl is a mobile solution your workers will actually use. Anvl boasts 90% adoption. Get up and running within the first hour of use. 
Real-time, safety feedback.
Going digital with Anvl gives you access to real-time feedback, accelerating continuous improvement. You'll never want to go back to paper again.
Take traditional safety processes to the next level
Compliance checklists, permits, assessments, audits, observation processes and more are transformed into dynamic workflows in the Anvl Connected Worker platform.
Anvl engages users in real-time to capture critical data and provide reports that highlight what matters most. We go beyond checking the box or achieving quotas for number of reports each year. Eliminate paperwork and ad hoc processes to deliver point-in-time support for process compliance.
Data capture directed to a dashboard accessible by leadership in real-time.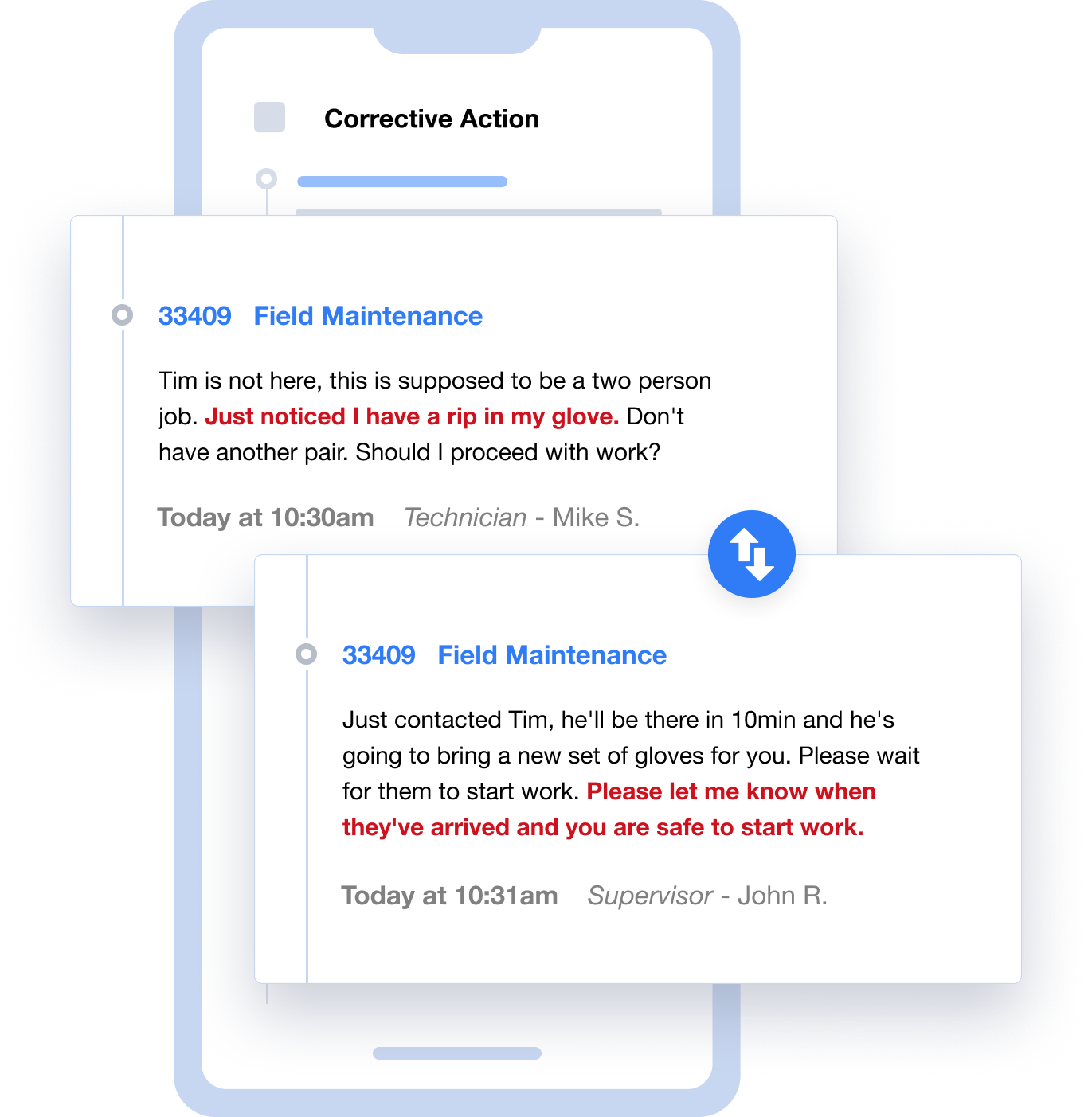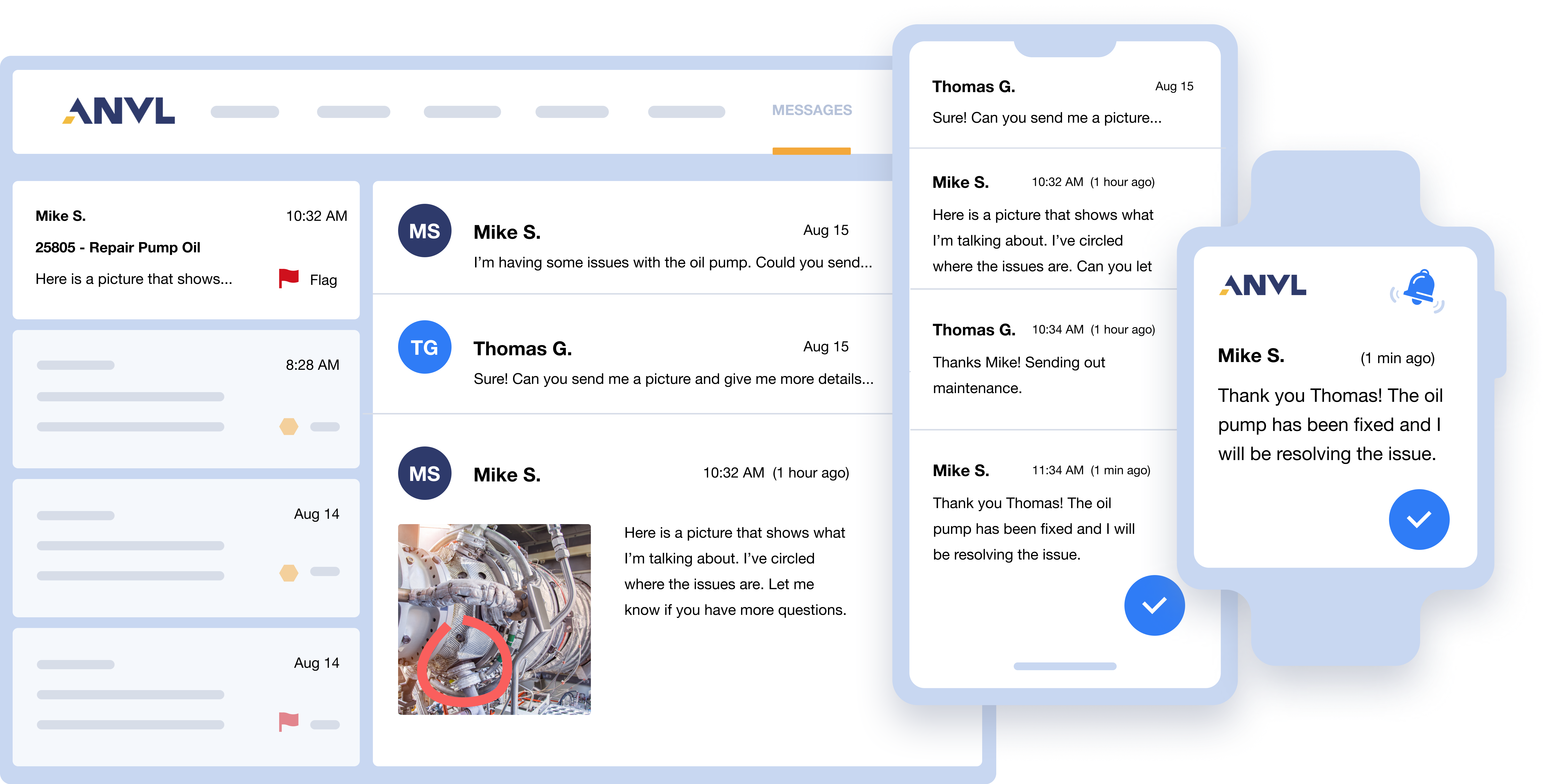 Identify the most critical issues
Unlock critical data by connecting frontline workers and supervisors, through a single platform. 
Anvl's dynamic workflows enable rich data capture that includes real-time photos, voice-to-text, and follow up questions to get to the core of the issue.
We capture critical data to eliminate manual data entry and tabulation – no more entering data in spreadsheet and losing critical information. 
Put your safety data into action
Many safety forms are still on paper with an open text field to collect basic information. This makes compiling the information very cumbersome and means the focus is more on tallying totals than it is learning from what is being reported.
Anvl automates data collection so you can spend your time actually learning from your safety data and identifying key trends and hazards.
We provide actionable data and valuable insights that you have never had before. Uncover critical insights and add structure and dimension to the data you capture so you can really learn from it.
18,000,000+ Data Points Gathered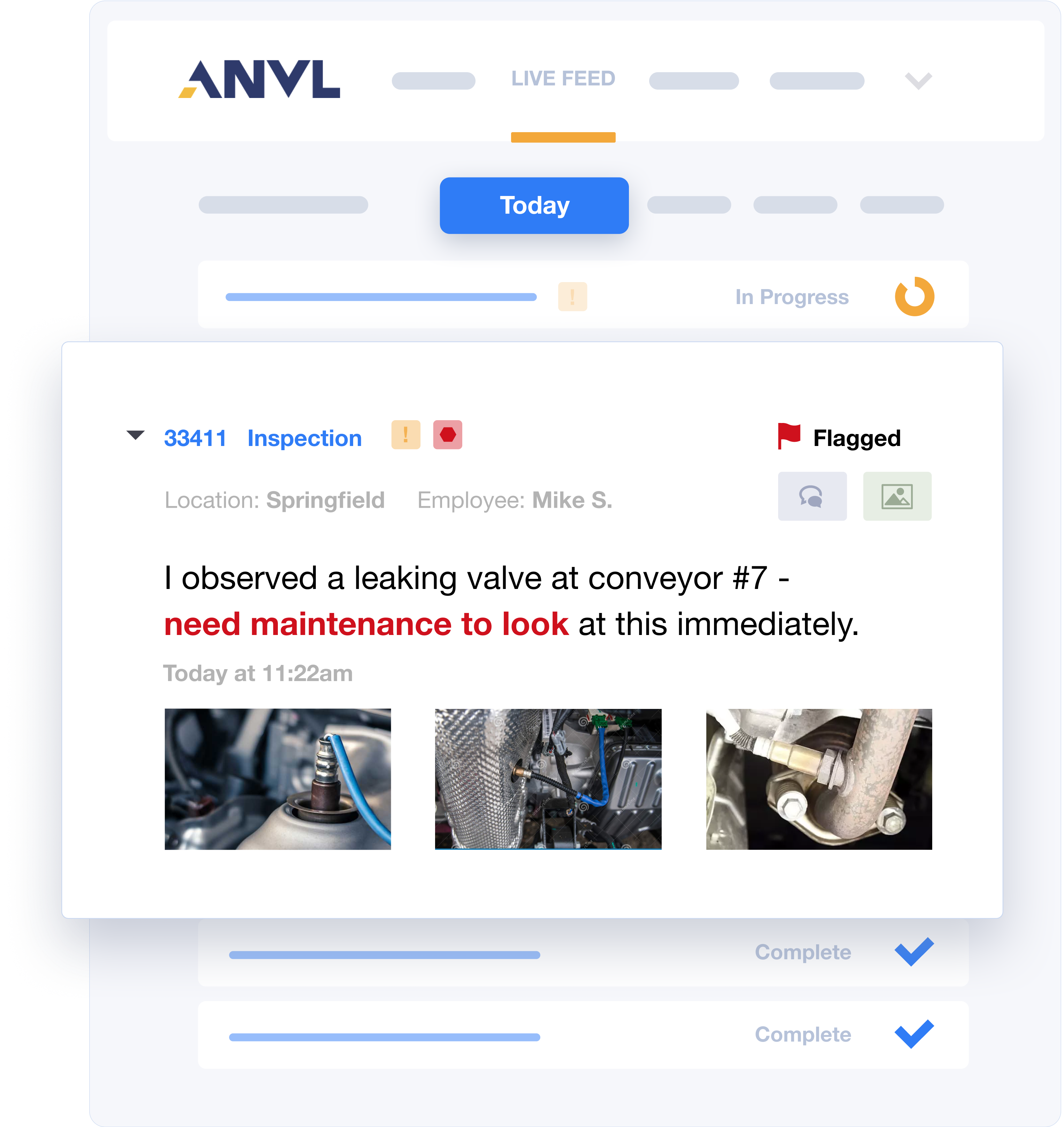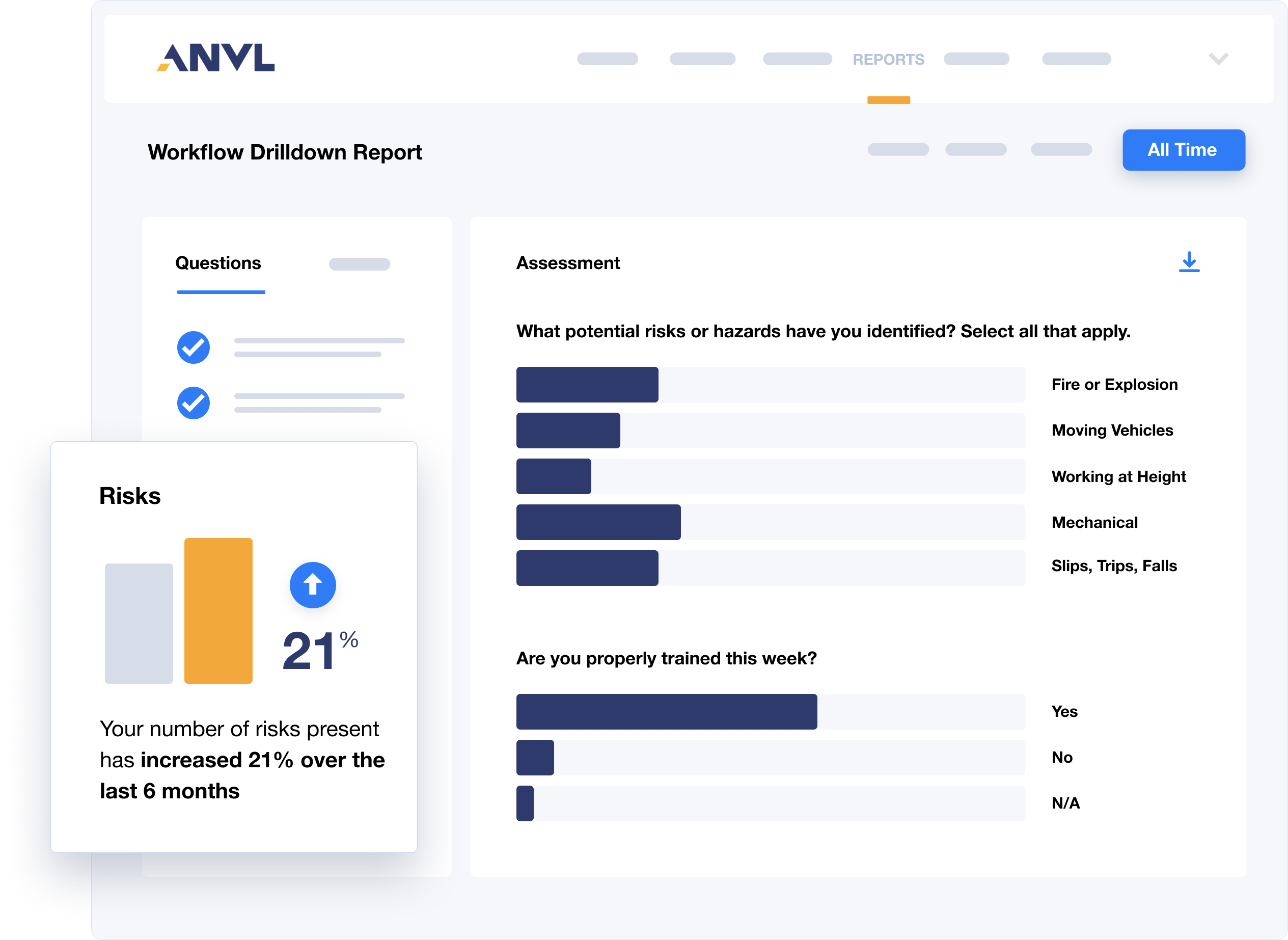 Drive agile, continuous improvements
Safety data presents training opportunities or may uncover a misunderstanding of company safety policies. With Anvl, you can identify these issues so you can take immediate action to improve safety.
Understand current status and long term patterns with both analytics access and expert insights from the Anvl team.
Finally, an app designed especially for the needs of safety managers.
Documenting incidents and identifying risks is just the beginning—safety managers understand it's not about collecting the data, it's about what you do with it.
Identify risks in real-time
Connect frontline workers and supervisors in a single platform
Report issues before the near miss
Digitize your processes
Resolve issues faster with in-app messaging 
Monitor data from your Anvl Insights View dashboard
Over 18 Million Data Points Tracked by Leading Global Companies
Check out safety solutions from Anvl
Why choose Anvl?
Let's take a closer look.
Latest Resources and News