Anvl Helps Unlock Critical Data in Real-Time.
The Anvl Workforce View and Anvl Insights View work together to bridge communication between frontline workers and supervisors to uncover issues at the earliest point possible.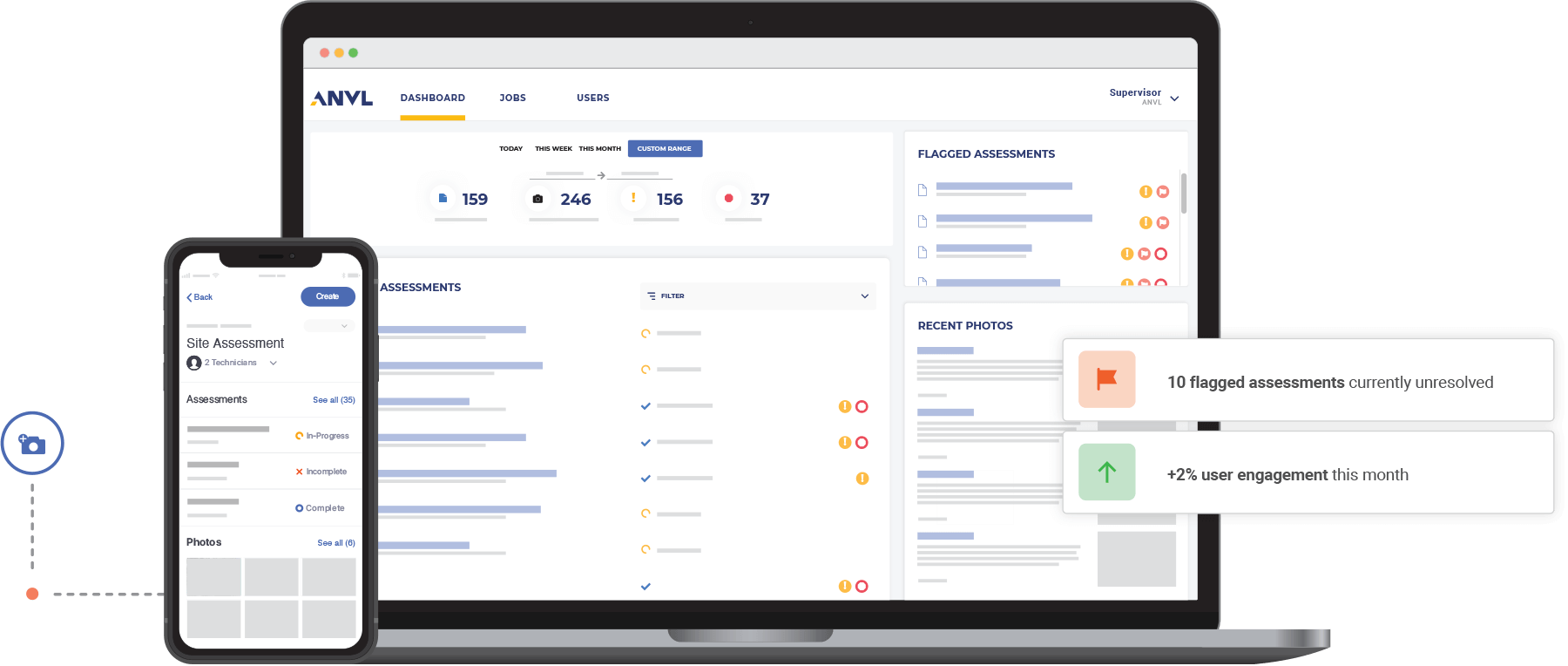 Eliminate paperwork.

Keep workers and managers connected.
Transform your processes.
Capture critical data.
Be notified when risks and issues occur.
Get worker feedback and critical information.
In-App Messaging streamlines actionable solutions.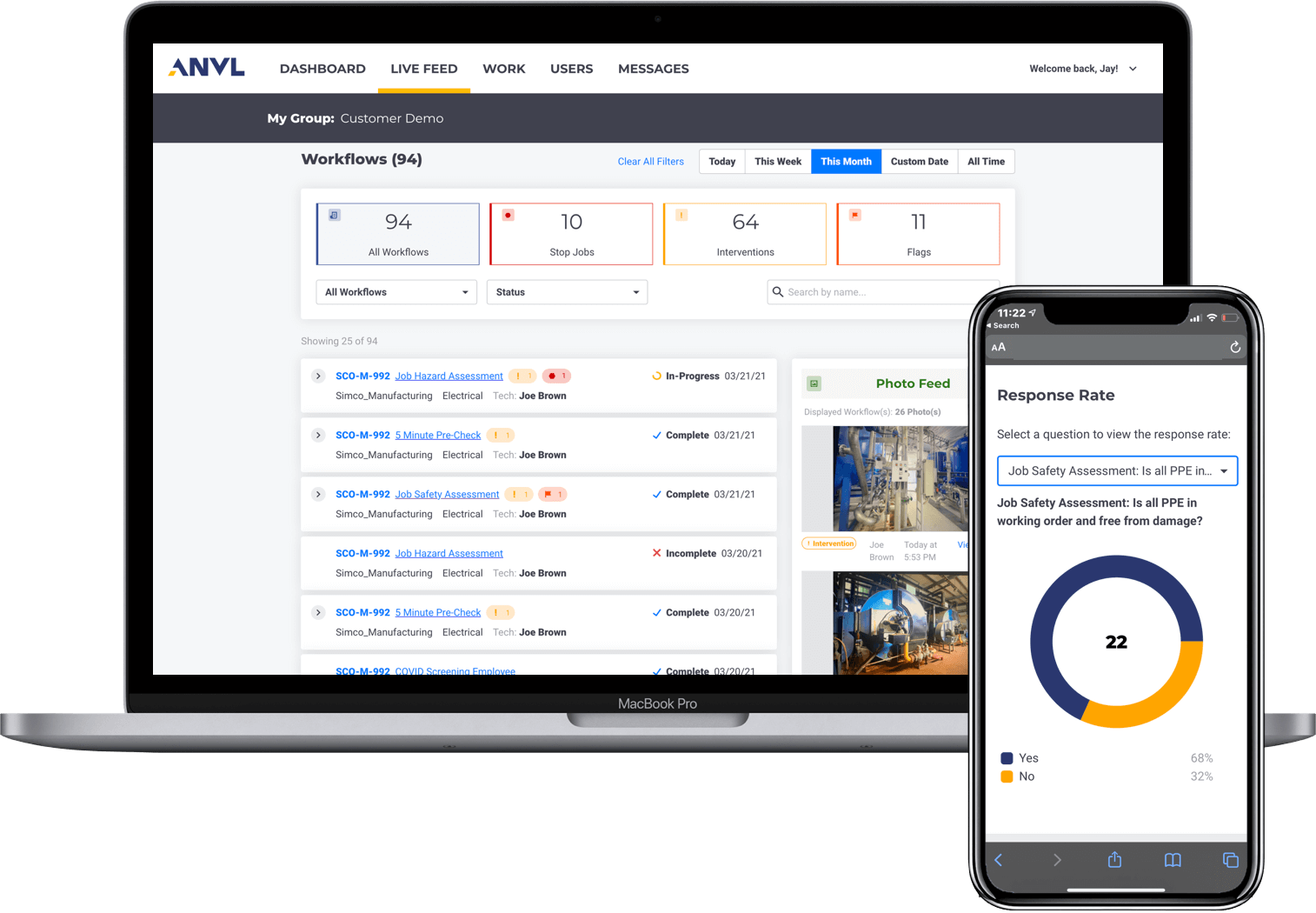 Purpose-Built for Safety, Quality, and Operations.
Power and insight in a single platform. Anvl is comprised of the Anvl Workforce View and the Anvl Insights View.
By replacing paperwork and ad hoc processes with digital workflows, real-time data is captured in Anvl providing a solid foundation for positive change.
Whether it's improved work productivity, operational efficiency, quality issue reports, or safe work processes, Anvl can flex to support current and future needs.
Connect Workers to Identify Safety Risks Earlier.
The Anvl Workforce View empowers workers to complete their safety audits, checklists, reports, and more—all in a single, easy-to-use mobile app.
Anvl puts the solution in the hands of the worker and enables them to stay in two-way communication with leadership when issues arise.
Designed for tough environments—where things change by the moment and are unpredictable—Anvl captures and delivers real-time information helping workers be at their best with solutions, designed for them.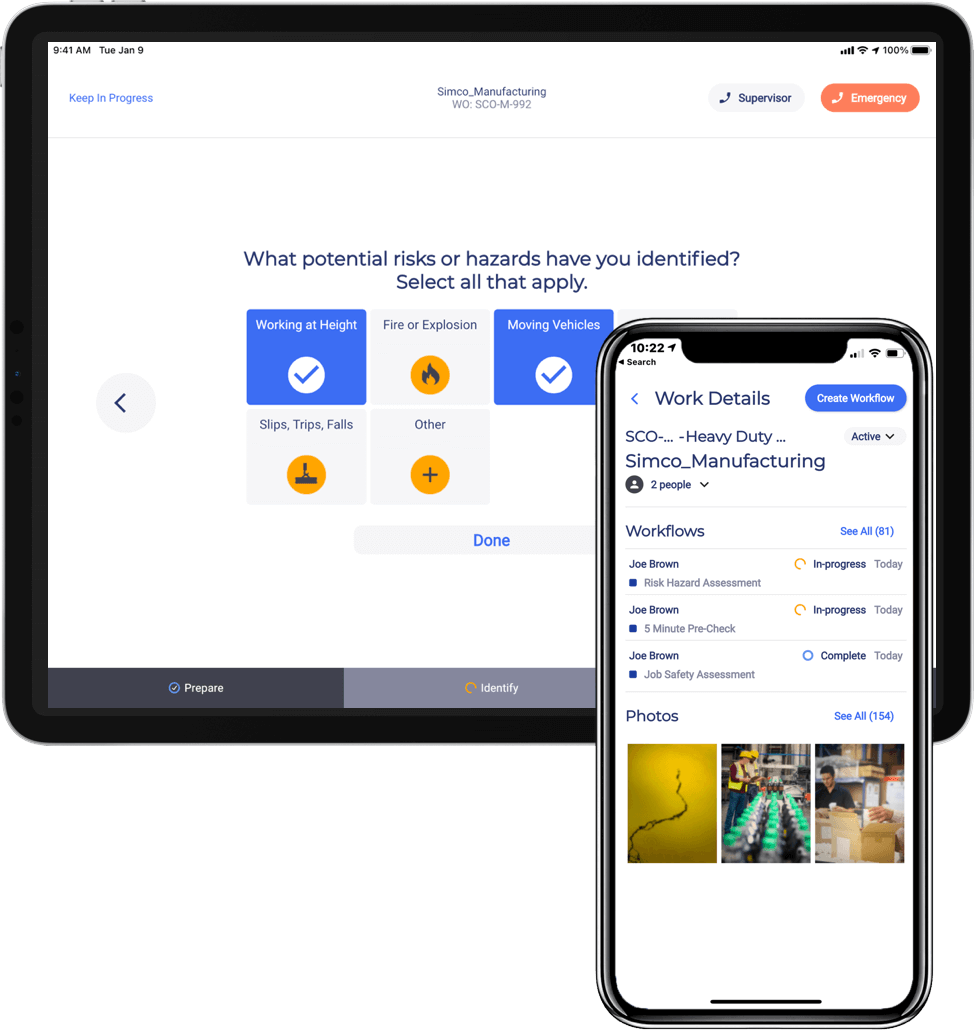 Anvl Safety Solutions
Pre-Work Assessments

Risk & Hazard Assessments

Safe Work Permits

Audits

Safety Issue Reporting
+ More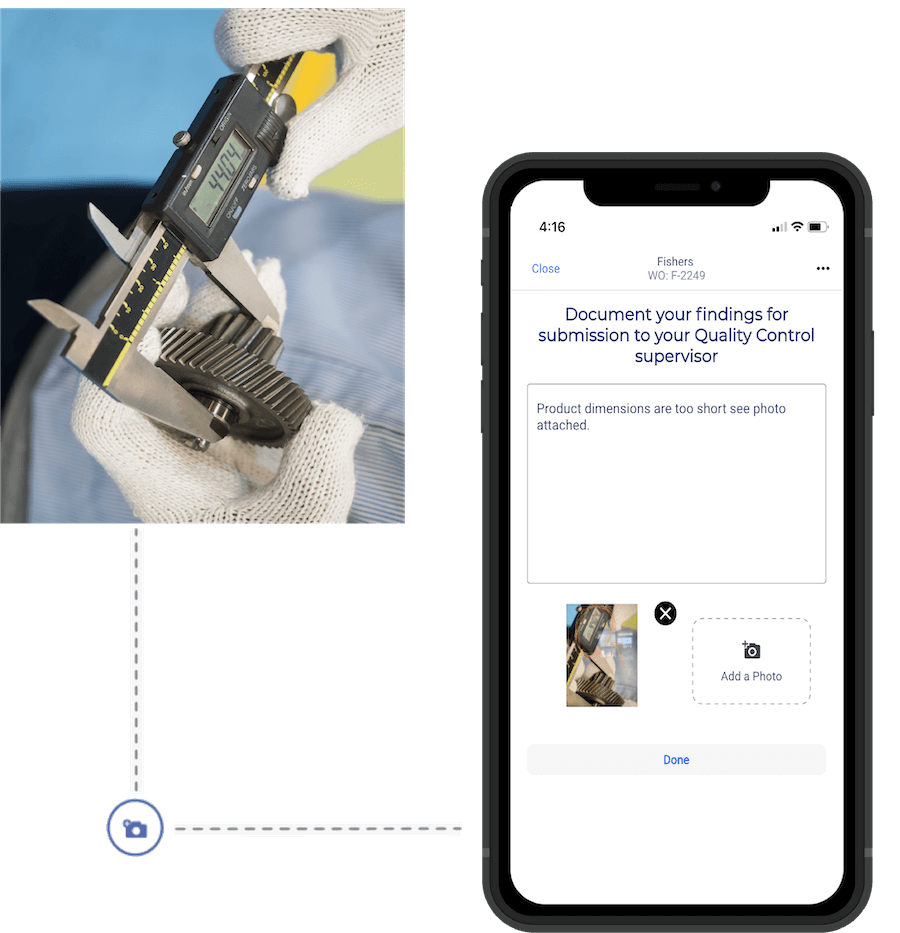 Anvl Quality Solutions
Supplier Quality Compliance

Manufacturing Quality Control

Layered Process Audit Data Capture & Collection

In-Process Quality Inspection

Quality Control Reporting & Traceability
+ More
Earlier Detection Means Faster Quality Improvement.
Ensure process compliance and identify quality defects at the earliest point possible.
Gain remote supervision of supplier quality through real time data and reports provided on the Anvl Insights View.
Reported issues can be viewed in a live feed on Anvl Insights and intervened through configurable alerts, notifications, and messaging within the Anvl app.
Streamline Operational Processes & Increase Productivity.
One place to deliver work instructions to the frontline.
The Anvl Workforce View has the ability to embed and annotate photos and provide automatic alerts and notifications, to save time and make workers more productive.
Gain visibility and transparency across all areas of operation.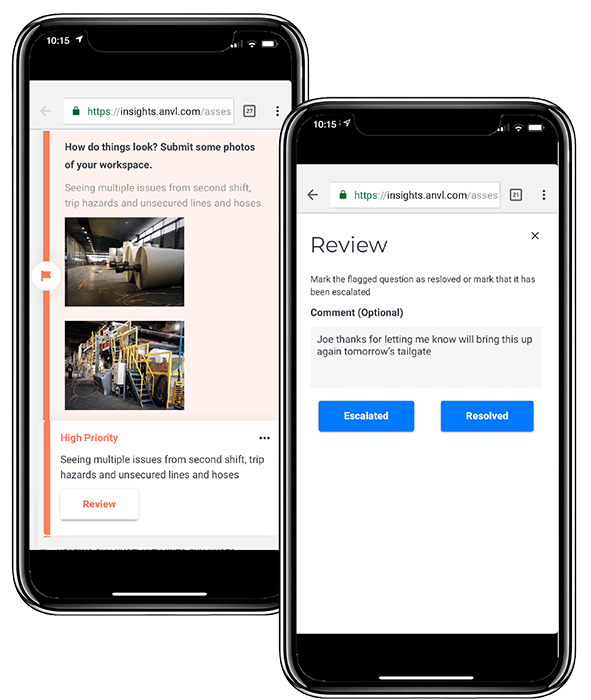 Anvl Operations Solutions
Critical Procedures

Ad Hoc procedures & processes

Guided instructions & branching based on input

Safe Start Procedures

General Work Instruction
+ More