Capture data. Provide guidance. Reshape culture.
Anvl helps companies gain efficiency through mobile data collection, worker guidance, and data insights.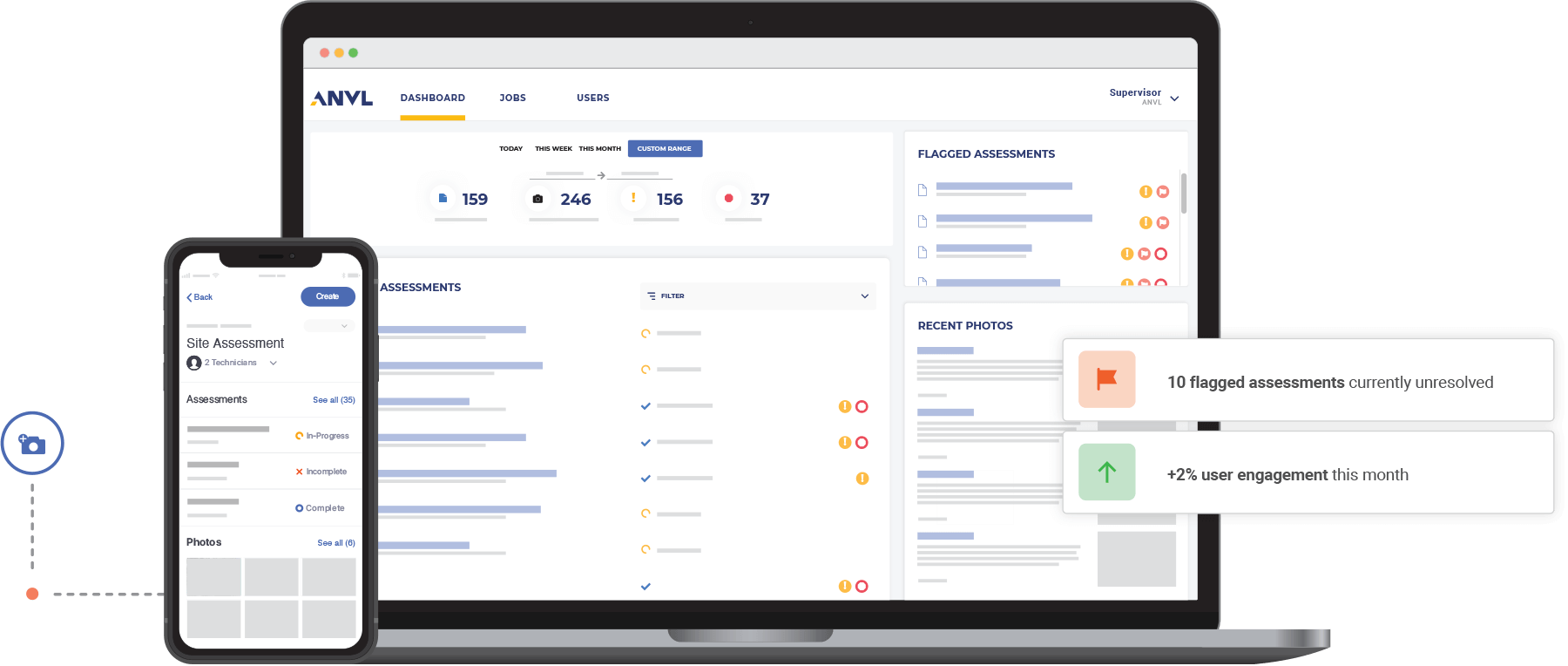 Automate paperwork and processes.

Keep workers and managers connected and informed to support positive changes in culture.
Capture data – live.
See everything that's happening – live.
Be notified when risks and issues occur – live.
Get worker feedback and critical information – live.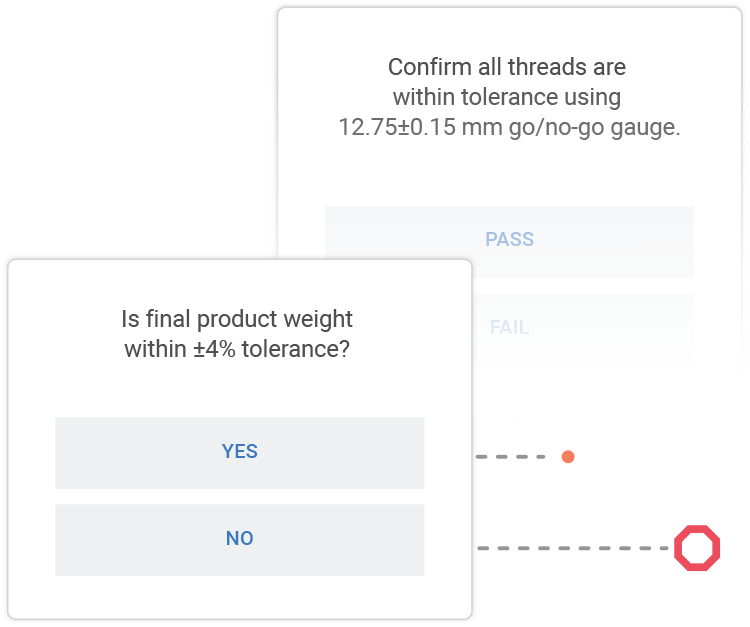 Power and Insight in a Single Platform
Anvl is purpose-built to help companies with safety, quality and operational improvements.
By replacing paperwork and ad hoc processes with digital workflows, real-time data is captured in Anvl providing a solid foundation for positive change.
Whether it's lasting cultural change, improved work productivity, operational effectiveness, quality issue reports or safe work processes, Anvl can flex to support current and future needs.
Support in Tough and Dynamic Work Environments
Designed for tough environments where things change by the moment and are unpredictable, Anvl captures and delivers real-time information helping workers be at their best with solutions designed for them.
The two applications that make up Anvl are Anvl Workforce and Anvl Insights. Both applications are designed for ease of use and to work in concert to improve collaboration and engagement between workers and management. Anvl's powerful data analytics platform works continually in the background to surface insights customized to current business needs.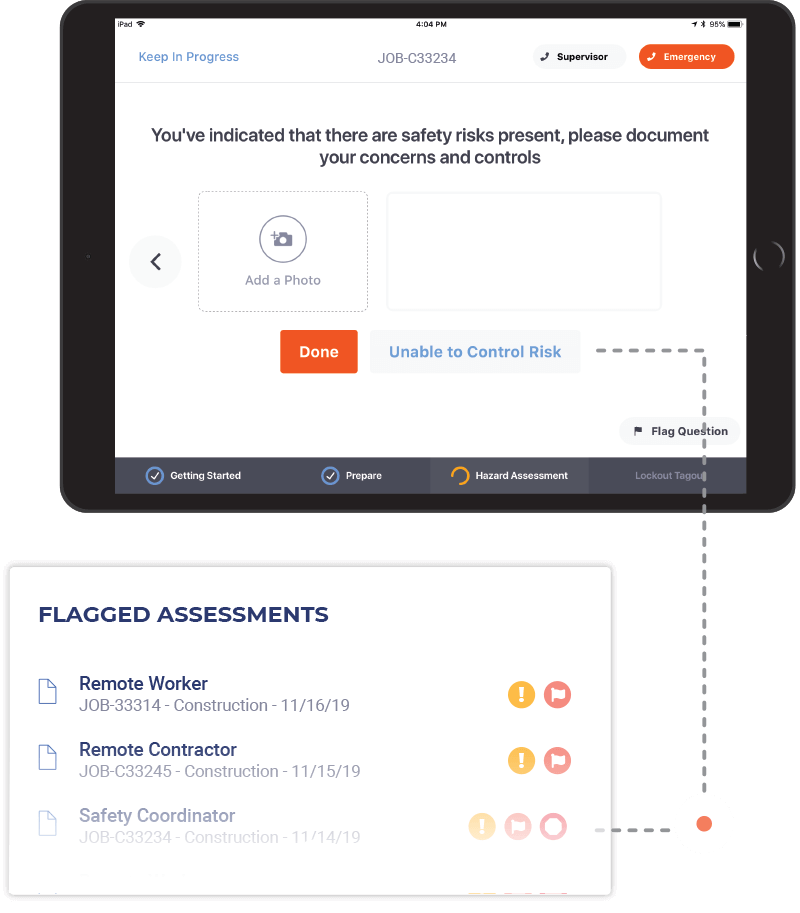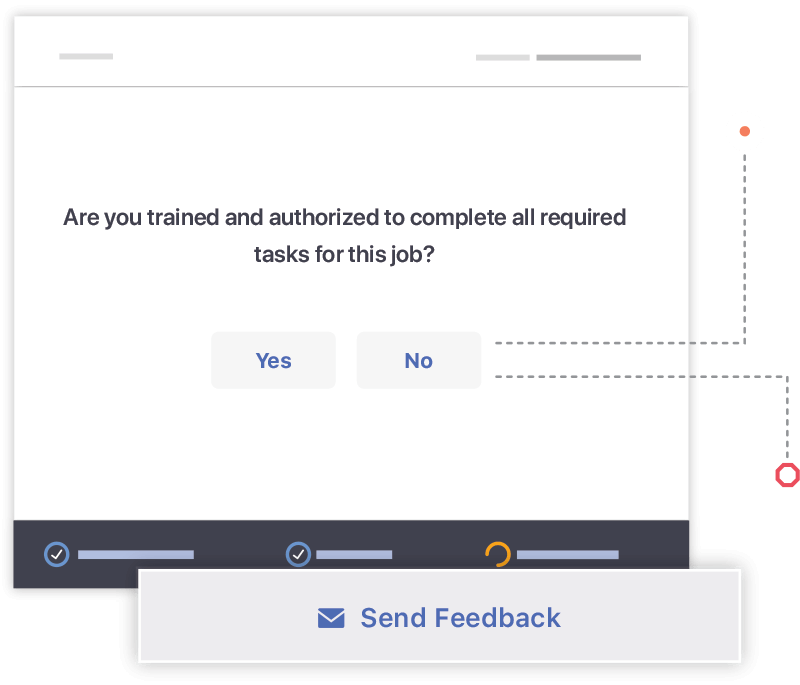 Engage and Support the Workforce
The easy to use mobile application – Anvl Workforce is highly flexible and supports real-time collaboration, giving workers in-the-moment guidance tailored to the work at hand. A wide range of work processes for safety, quality and general work instructions can be transformed into digital workflows and made available in Anvl Workforce. This gives workers a single application to house processes and procedures from work instructions, assessments, procedures to permits.
In-application messaging and smart digital workflows help workers be highly compliant to policy and procedures. Anvl's award-winning technology includes innovative features such as voice-to-text, a true automatic offline mode, the ability to embed and annotate photos and automatic alerts and notifications to save time and make workers more productive.
Improve Decisions with Real-Time Data
Data is key and a live-feed of rich information and data insights is provided on a web-based dashboard for leaders, called Anvl Insights, powered by Anvl's data analytics platform. Reports and analytics including natural language processing, provide deep insight into user sentiment and compliance to processes and procedures.
The right data – aggregated together means it's easier to make decisions about how to work smarter, more efficiently, with issues better controlled. You can gain insight on who is really compliant with your processes, and you have a single repository of data from users for audits and certifications.