Behavior-based safety Software
Reimagine Your Behavior-Based Safety Program
Anvl helps you operationalize your Behavior-Based Safety program.
Is it time to reevaluate your Behavior-Based Safety program?
Behavior-Based Safety (BBS) programs can be tedious and time-consuming to manage, especially if you're still on paper forms. Maybe you have even abandoned your Behavior-Based Safety program because it wasn't effective. Anvl workflows help you reimagine your near miss/good catch programs as well as your safety observations and audits.
Anvl's easy-to-use workflows streamline data capture for both frontline workers and leaders, making findings actionable in-the-moment. This leads to immediate resolution to critical issues and enables continuous improvements by evaluating trends over time.
Compared to other products, Anvl consolidates different portions of your BBS program into one application. We help you collect both worker and leader input in a single view and correlate all of your program data.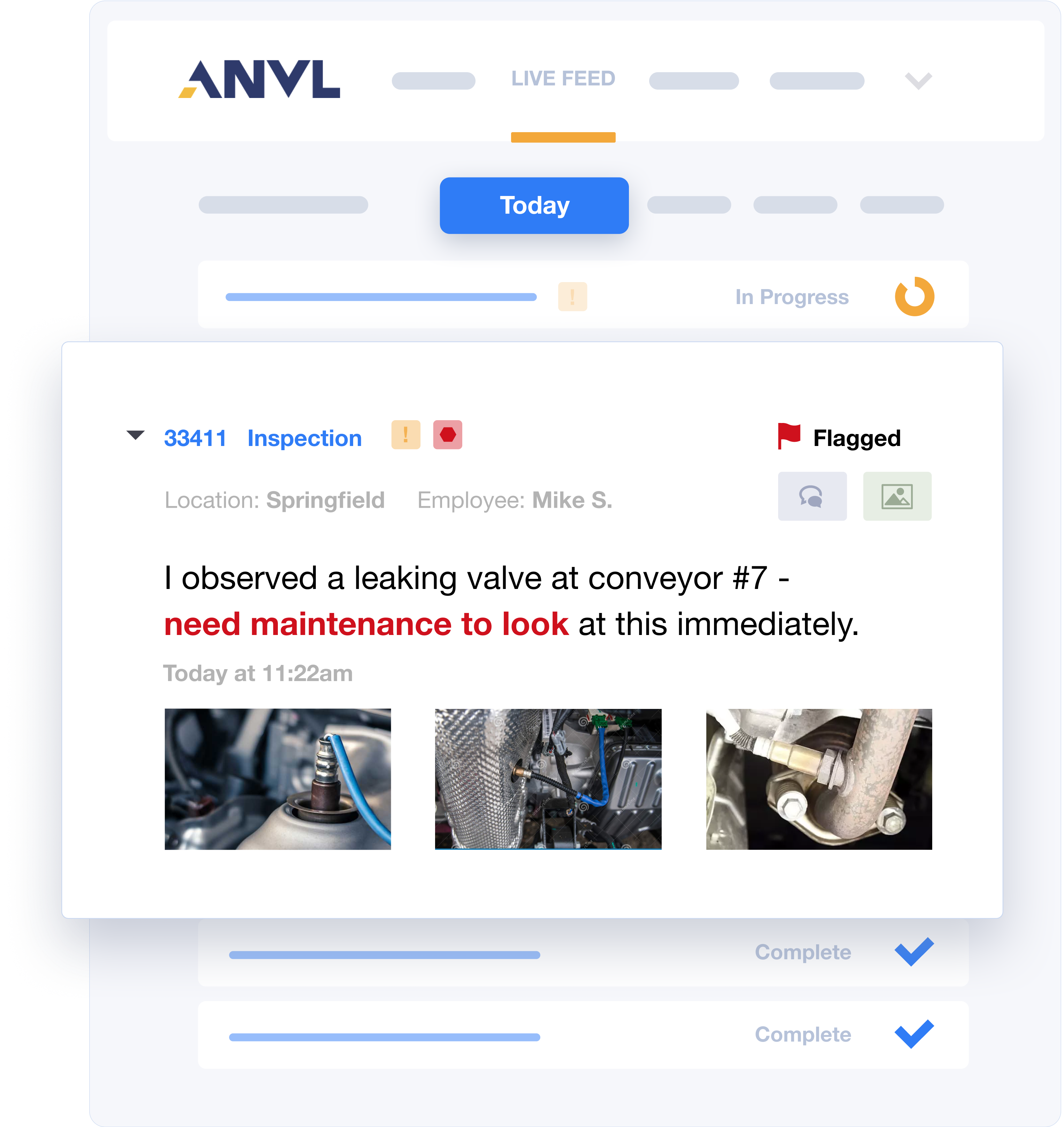 To see if Anvl is right for you, ask yourself these questions:
Is your Behavior-Based Safety program effective?
For a near miss or good catch program, Anvl streamlines data capture straight from your workers in order to provide real-time solutions and feedback while keeping your workers engaged.
For your safety audits and observations, leaders will be able to complete workflows that enable rich data capture that includes real-time photos, voice-to-text, and follow up questions to get to the core of the issue.
We help you get off of paper and eliminate manual data entry and tabulation. Automated data collection ensures that your data is actionable and meaningful, allowing leaders to focus their efforts on what matters most — keeping your workers safe.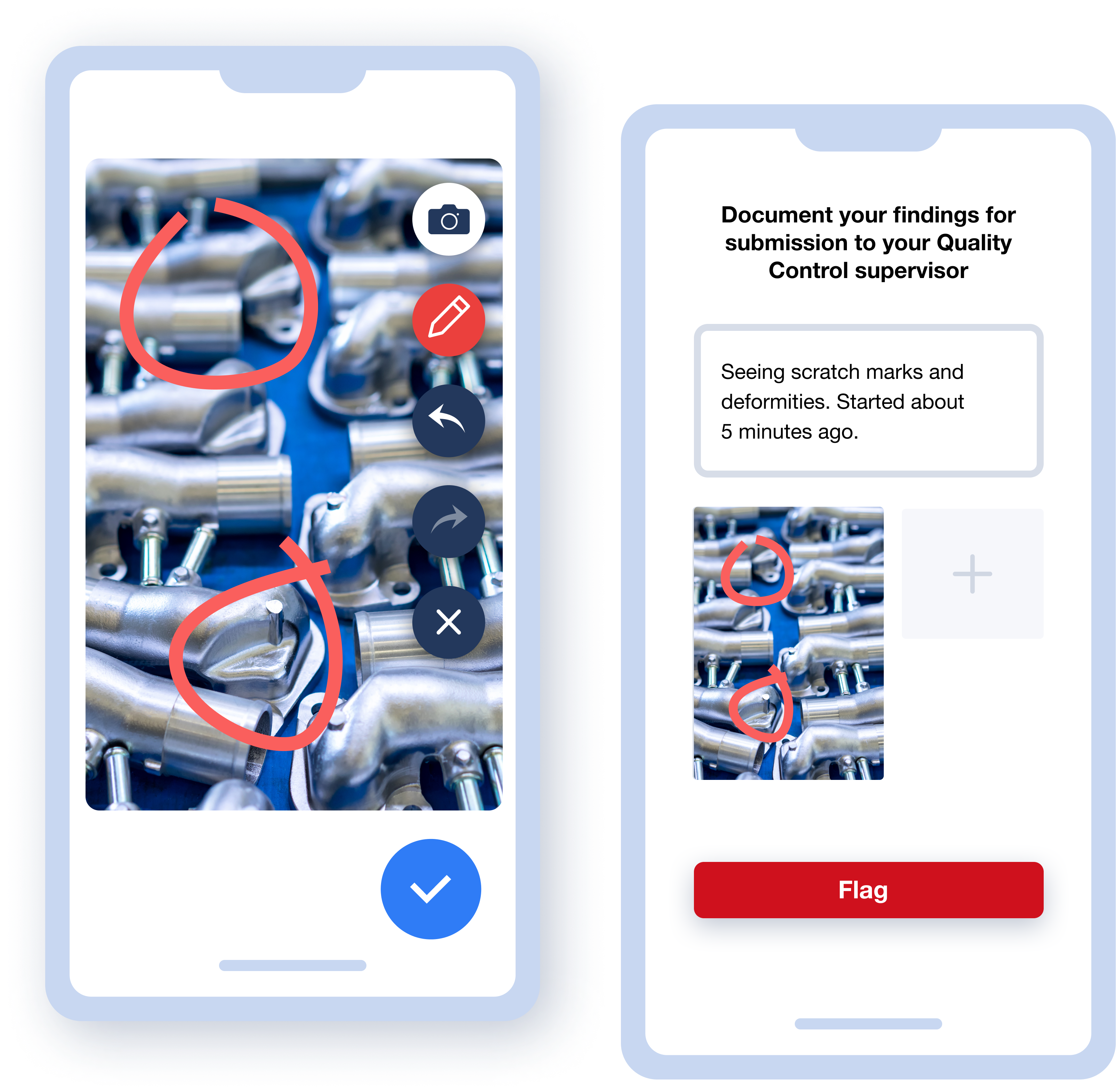 Can you take immediate action when a risk is uncovered?
Don't let your data go stale. Anvl uncovers critical issues that would otherwise be trapped in paper forms and spreadsheets. Anvl's easy-to-use workflows prompt real-time action and esclation, improving safety in-the-moment.
Data collection is viewable in a live feed dashboard so leaders can make data actionable, not passive.
Through real-time guidance, Anvl can help you improve your safety program by providing ongoing training and education for your workers. We believe that having the ability to coach your workers in-the-moment is tremendously valuable.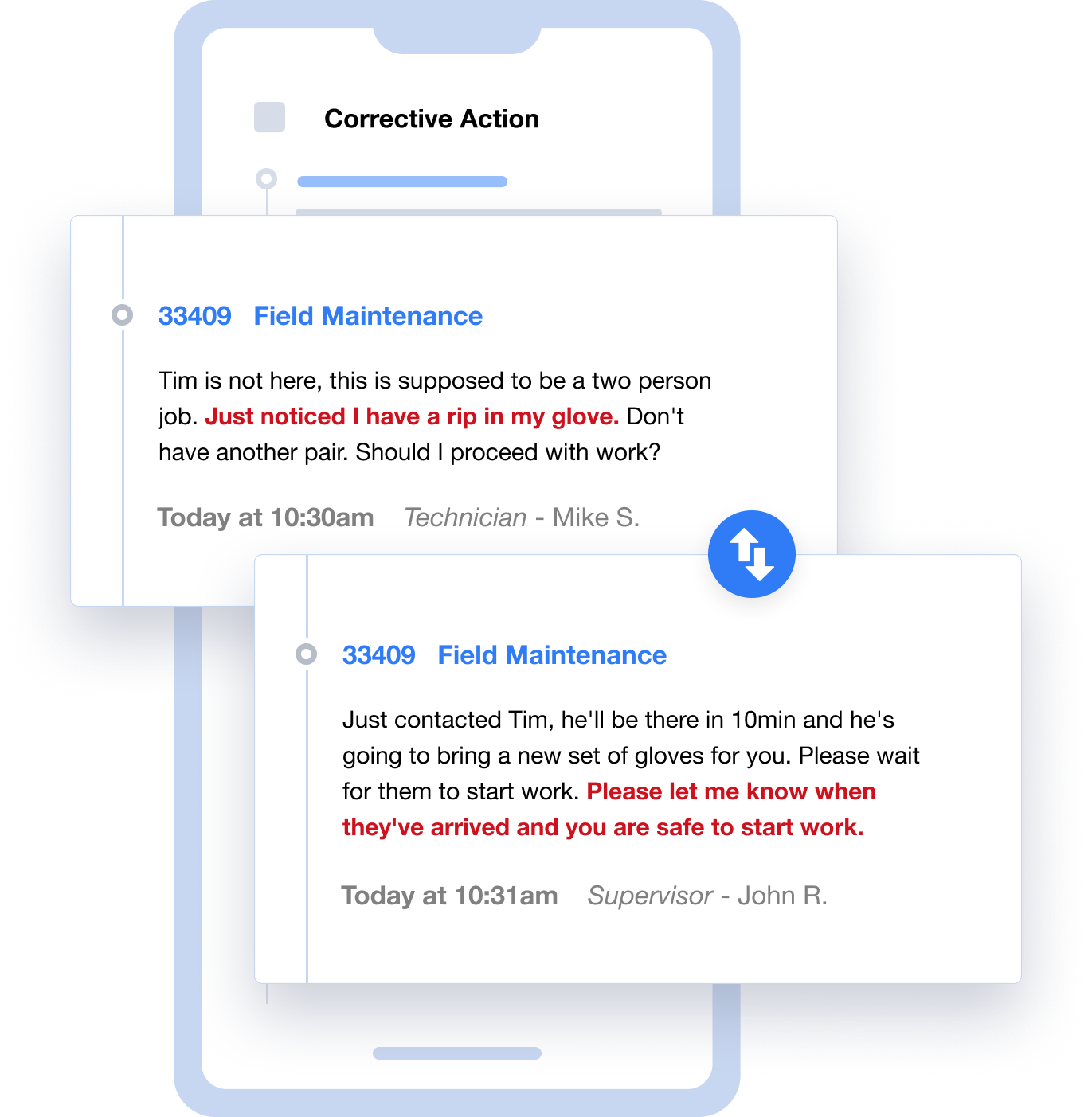 How do you improve your Behavior-Based Safety program?
It's more than tallying numbers and hitting quotas — it's about learning from the data and using it to your business advantage. Uncover critical insights and add structure and dimension to the data you capture so you can really learn from it.
Your automated data is displayed in a customized reporting format so data becomes actionable, not passive. This way, you can identify and analyze trends about where improvements can be made.
Anvl recommends improvements for safety performance based on what risks or hazards your team identified. You don't need to wait for forms to be turned in and collected. With Anvl, you will be able to automate data collection and identify continuous improvements for safety.
Go beyond a traditional Behavior-Based Safety program with Anvl. With Anvl, you will be able to measure the efficacy and health of your program.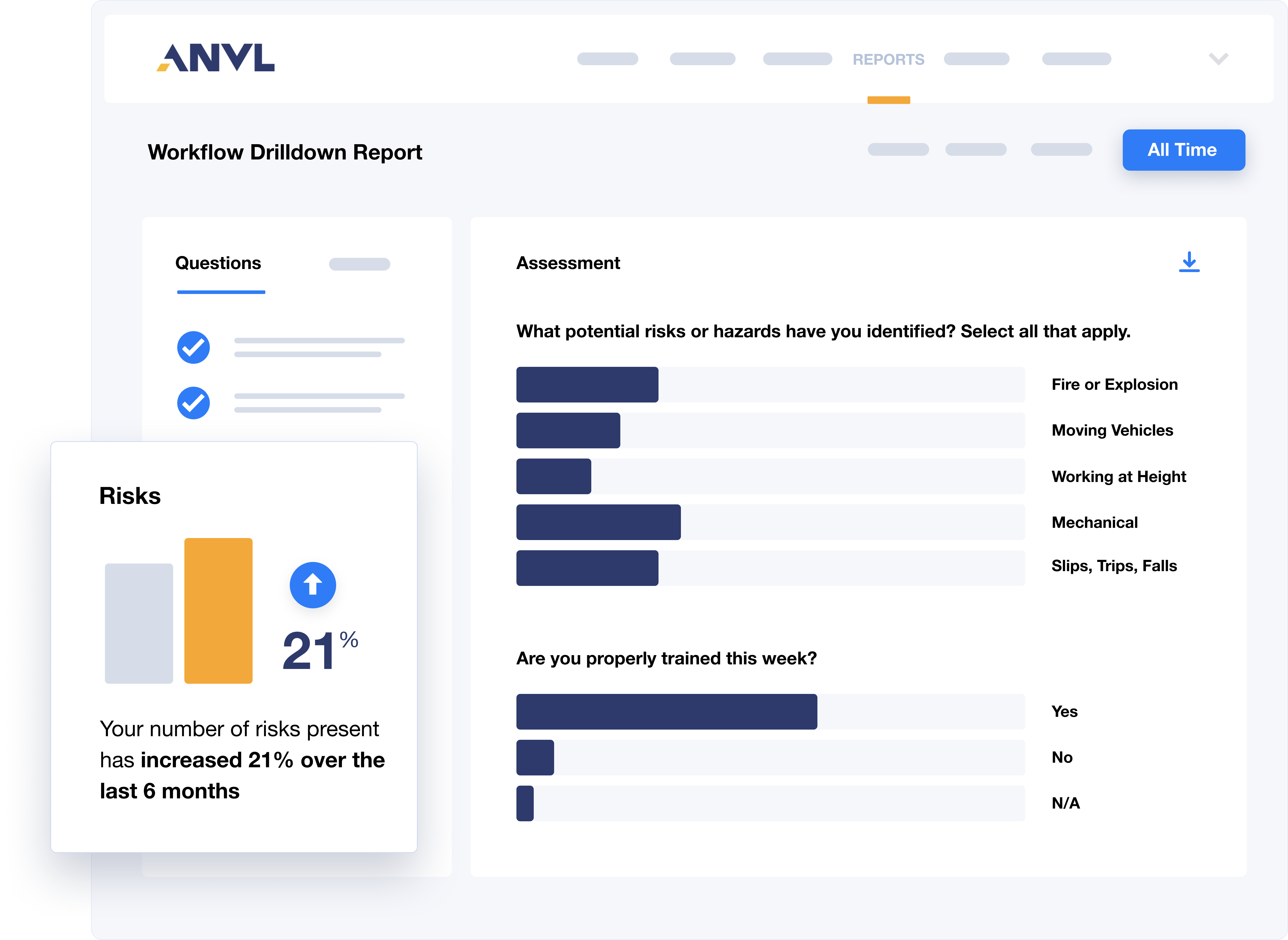 Check out safety solutions from Anvl
Lockout/Tagout
Our LOTO workflow capabilities take traditional safety standards to the next level.
Ready to get started with Anvl?
Anvl can dive deeper into information about trends that are automatically captured from the floor. Drive continuous improvements in your business with one platform that will provide the data-driven insights that matter most of all.
Interested in more Safety content from Anvl?