Connected Worker Insights
What is Anvl?
Anvl is a Connected Worker software platform that helps organizations detect issues early, enhance communication and identify improvements.
Watch the video to learn more:
Fill out the form below to connect with the Anvl Team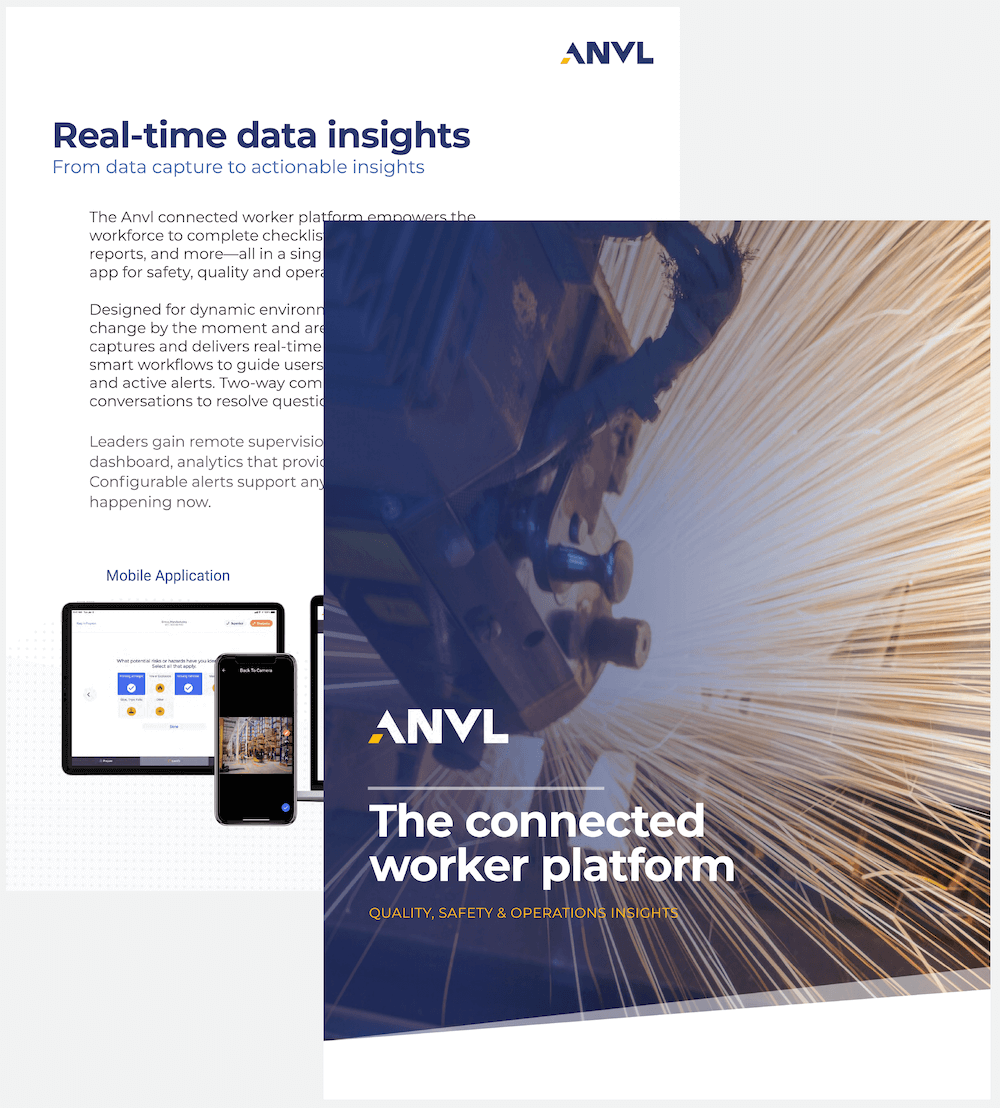 Download the Connected Worker E-Book
Learn more about trends in the industry relating to Connected Worker Solutions and why they are essential for continuous improvement. Enter your email below to download your copy today!
Want to know how to get started with Anvl? Click the button below to learn more.