Transformation starts with better data collection.
It starts with ANVL.
Anvl is a Connected Worker software platform that helps organizations detect issues early, enhance communication and identify improvements.
Get the demo Tour The Solution >
Unlock Critical Data in Real-Time
As Anvl is used by frontline workers and leaders, data is immediately available for evaluation and real-time feedback and further analysis from trends to natural language processing sentiment analysis. You can use Anvl stand-alone or integrate Anvl with other tools and systems.
Over 18 Million Data Points Tracked by Leading Global Companies
Is your critical data stuck in spreadsheets and trapped on paper?
01
Manual, analog processes are exhausting.
Our flexible application supports quality, safety and operations. It's time to go digital with tools that work
02
You can't act fast enough with paper.
With Anvl, your data is immediately available for evaluation and real-time feedback.
03
Too many processes, too many tools.
We'll digitize your paperwork and forms in Anvl—making compliance, standardization, and data capture consistent and easy.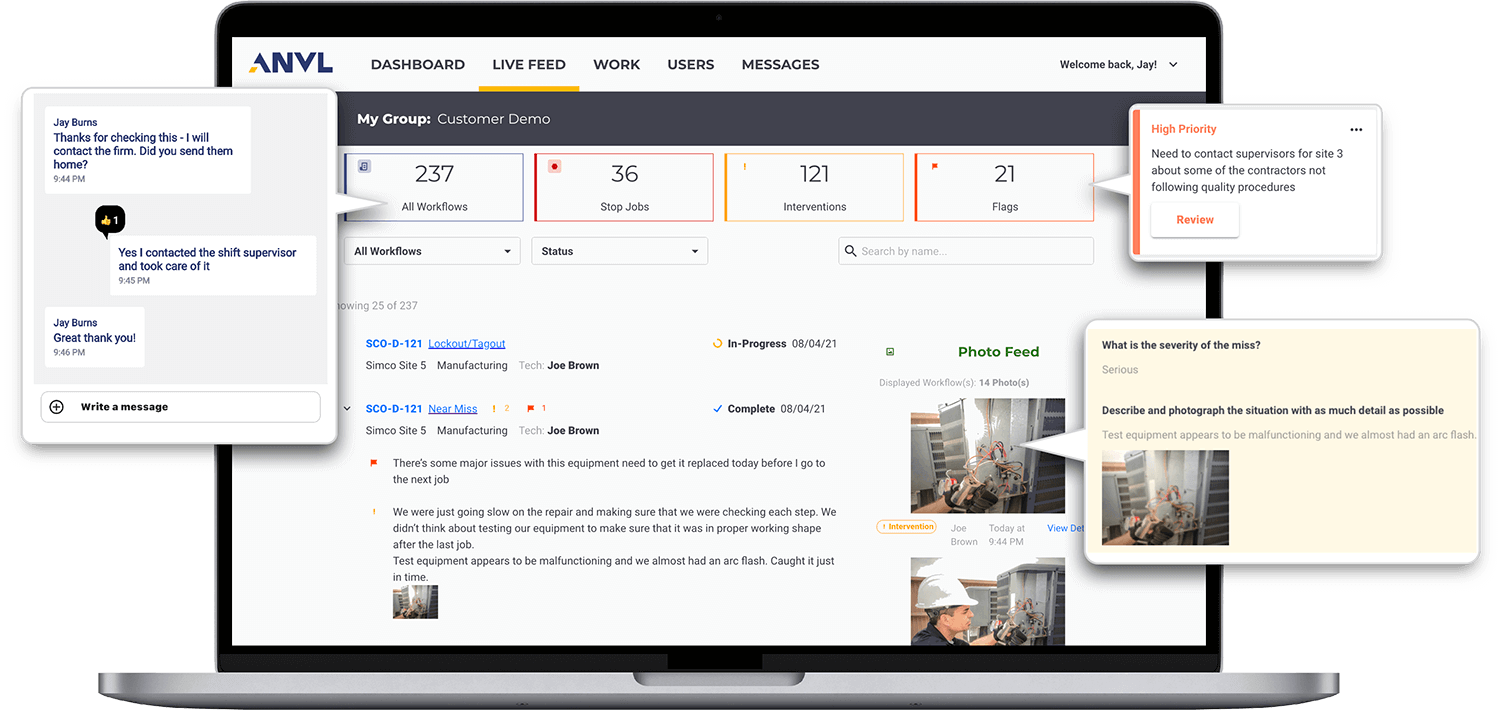 Anvl Mobile App
Intuitive features encourage feedback, capture multimedia data and automatically escalate issues and deliver solutions in real-time—so action can be taken at the earliest point.
In-App Messaging
Communicate directly with messages and view all messages in a consolidated view. Admin tools allow configuration of users, email subscriptions and SMS alerts, & printing and exporting data.
Analytics for Continuous Improvements
The Leading Indicators dashboard allows leaders to review top issues for rapid triage and continuous improvements.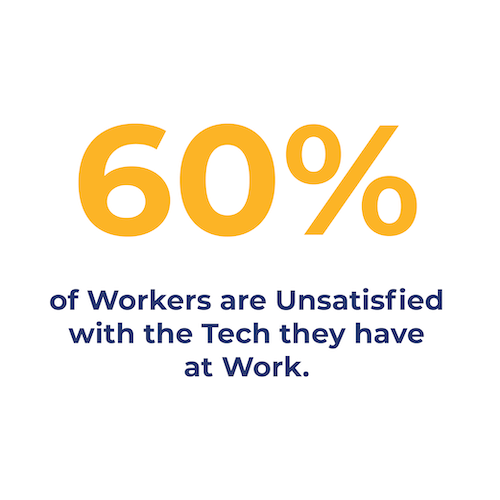 Anvl helps unlock critical data in real-time by connecting frontline workers and supervisors through a single, easy-to-use platform.
Designed for flexibility, Anvl can support quality, safety and operations processes all in one application — reducing the need for multiple tools and simplifying the user experience to support higher engagement.
18,000,000+
Data Points Gathered
990,000+
Photos Collected
90,000+
Interventions and Stop Jobs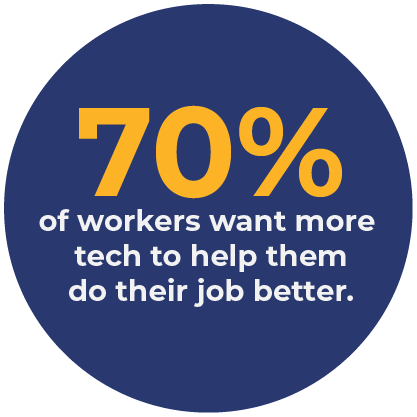 Actionable Data.
Anvl provides a single pane of glass view into captured data so leaders can gain real-time visibility into operations.
A live feed of workflows, photos and issue indicators keep leaders informed at a high-level and provides the ability to drill into the detailed data and engage when needed.
The top leading indicators dashboard provides early warnings for potential issues.
Configurable alerts and notifications to your inbox, watch, or smartphone allow for issues to be reviewed and resolved anywhere, more efficiently.