Schedule a demo
Want to learn more? Schedule a demo with us.
The field service mobile app industry has evolved significantly in recent years. Advancements in technology make it possible for companies to streamline their operations like never before and improve the overall efficiencies of their workforces.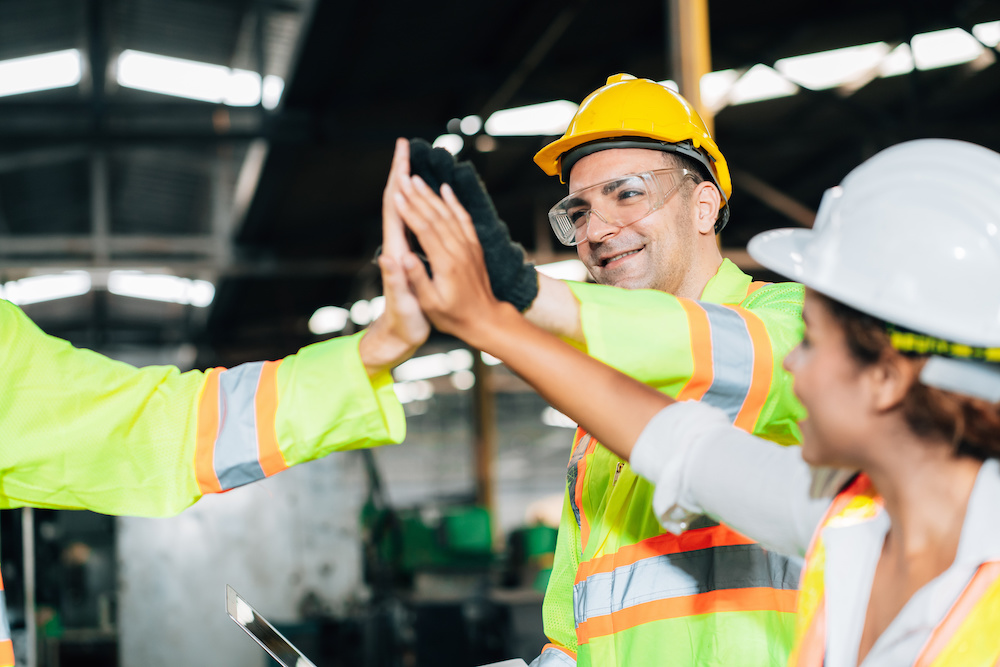 What Are Field Service Mobile Apps?
Field service mobile apps are designed to provide seamless communication between field service technicians, managers, and customers, ensuring that jobs are completed quickly and accurately. Businesses can use field service mobile apps to optimize their resources while simultaneously enhancing customer satisfaction.Implementing a field service app can contribute to the success of almost any field services management endeavor. This type of application provides a wide range of functionalities tailored specifically for field services management. Common features of field service management apps include:* Work order management
* Scheduling and dispatching tools
* Real-time GPS tracking
* Inventory control systems
* And more
What Do Field Service Apps Do?
Field service apps empower technicians with instant access to essential information, including customer details, equipment specifications, maintenance history, and troubleshooting guides. Access to this information ensures that technicians arrive at each site fully prepared to resolve issues swiftly.Field service applications also streamline administrative tasks by automating processes like invoicing and time tracking. By eliminating paperwork and other time-consuming manual requirements, businesses can reduce errors and free up valuable time for employees all at once.
Field Service Management Apps
Field service management apps are specifically designed to help managers oversee their teams' activities. With features like real-time location tracking and performance analytics at their fingertips, managers can make data-driven decisions that optimize workforce productivity.Additionally, field service management apps often include customer relationship management (CRM) tools that make it easier for businesses to track customer interactions across various touchpoints, such as phone calls or email exchanges.
Field Service Management
Field service management is an indispensable business role that involves the coordination and optimization of field operations. This can include everything from dispatching to scheduling, tracking, and analyzing the performance of field technicians. It's important for organizations to leverage cutting-edge solutions to enhance their field management services and stay competitive.The field services mobile app is a great example of a tool that has transformed the way organizations manage field services. This innovative digital solution aims to empower field workers by providing them with real-time access to critical information like work orders, customer data, inventory details, and more.Field service mobile apps usually come equipped with useful features like:* GPS tracking
* Offline mode capabilities
* Push notifications
* Seamless integration with other enterprise software systems
Which Industries Use Field Service Mobile Apps?
Field services are common in a wide range of industries, including telecommunications, utilities, healthcare, HVAC (heating, ventilation and air conditioning), and many more. Each of these industries faces unique challenges that require tailored technology solutions. For example, telecom companies may need advanced tools for managing network infrastructure deployment, whereas HVAC professionals might need tools for managing equipment maintenance schedules and inventory control systems.
Field Service Report
Field service reports are crucial documents in various industries — especially those that involve the installing, maintaining, and repairing equipment or systems.
What Is a Field Service Report?
A field service report provides an informative overview of the work technicians have completed during an onsite visit. The purpose of these reports is to ensure that all relevant information about the job is recorded for future reference. A thorough field service report should include all vital details such as the nature of the job, the issues encountered, the solutions provided, and any follow-up actions required.
Onsite Service Reports
Field service reports are also called onsite service reports because they concern the work that has been performed during an onsite field service visit. Onsite service reports may include photographs to document the condition of equipment before and after servicing. This can make it easier for management and clients to visualize the extent of the work required. An onsite service report also serves as proof of work completed and can be a valuable asset when settling employer disputes or addressing client concerns.Many organizations use service report templates to streamline the process of capturing data during field visits. A service report template is a pre-designed report format that helps ensure consistency across different teams or individual technicians. Using a standardized template simplifies data entry while still allowing enough room for customization based on unique job requirements and client preferences.
Benefits of Using a Service Report Template
There are several advantages to using a service report template. Service report templates can help reduce errors in reporting since technicians can quickly fill in predefined fields with relevant information instead of creating new reports from scratch every time.There's no denying that well-organized field service reports are a crucial part of fostering client satisfaction and long-term business relationships. By leveraging solid reporting practices (like implementing onsite service reports and utilizing customizable templates), businesses can gain critical insights into performance indicators that are key for improving client experiences.Onsite service reporting using standardized templates helps ensure that essential data is gathered in a manner that's efficient and consistent. This not only leads to better decision-making and improved performance but also helps build credibility with clients, ultimately contributing to the growth of the business at large.
Field Service Safety
Field service safety is a crucial aspect of operating a company in an industry that requires employees to perform tasks at on-site locations. Field service safety is concerned with minimizing the risks and hazards of working outside a traditional office or facility. Field service technicians, engineers, and other field service professionals can improve worker safety by adhering to the appropriate best practices and guidelines.Businesses should implement comprehensive training programs to educate their workers about the potential hazards they may encounter while performing tasks in the field. These programs usually cover topics such as:* Proper lifting techniques
* Electrical safety procedures
* First aid measures
* Personal protective equipment (PPE) usage
* Any other safety best practices associated with the job at handIn addition to worker safety training programs, companies should also implement preventive measures designed to enhance worker safety. These preventative measures might include regular equipment inspections or other maintenance activities to make sure machinery remains in optimal, functioning condition. Up-to-date emergency response plans should also be maintained at all times to ensure readiness for unforeseen incidents.
The Scope of Field Service Safety
One of the top concerns of workplace safety is the conditions of the physical spaces where employees work — but employee behaviors affect workplace safety as well. Organizations should develop comprehensive risk assessment strategies to identify potential hazards associated with specific tasks or environments. This information can be used to formulate targeted solutions for mitigating unsafe workplace behaviors before they escalate into accidents.Field service safety also involves fostering a safety-oriented employee culture. This includes promoting open communication within teams so that staff members feel comfortable raising concerns about potential hazards without fear of retaliation. Managers should encourage reporting near-miss incidents and actively seek employee input when developing or refining safety policies. Ultimately, field service safety is a shared responsibility that requires the combined efforts of both employers and employees.
Field Service Management Software
Field service management software has practically become a necessity for any business that needs to efficiently dispatch and track field service technicians. Software for field service management streamlines every aspect of field operations, from scheduling appointments, to managing work orders, to providing real-time updates on technician locations and job progress.
Essential Features of Field Service Management Software
One of the most important features of any comprehensive field service management solution is the service report software. Service reporting enables technicians to accurately document work completed in the field via digital forms. By eliminating cumbersome paperwork, service report software not only saves time and effort but also ensures greater record-keeping accuracy. It also makes it easier for technicians to provide personalized service thanks to instant access to up-to-date information on past work orders and other customer history data.Mobile technology is one the rise — this true for both consumer and enterprise applications. Mobile field service management software presents a way for organizations to keep pace with this trend by making it possible to access native apps or responsive web interfaces from any internet-enabled device. This mobility connects field service technicians to the information they need most while on-site with customers.Mobile field service management software also enables real-time communication between dispatchers and technicians through features like GPS tracking, chat messaging, and push notifications. These functionalities allow managers to monitor team progress and make informed decisions on-the-fly. Field service management software also makes it possible to supply customers with timely updates through text messages or email notifications.
The Future of Field Services Technology
By incorporating service report software into their systems, organizations can improve the efficiency of their field services across the board — whether scheduling tasks or ensuring technicians have access to accurate and up-to-date information exactly when they need it.Like any technology solution in business, there is little doubt that field services management technology will continue to evolve. Business leaders should keep a close eye on future developments to find out what kind of role field service software will play in years to come.
Anvl: Let's Get to Work
Ready to see how Anvl can impact your organization? Contact one of our experts today.